How Do You Play? It's simple! Everyone can play.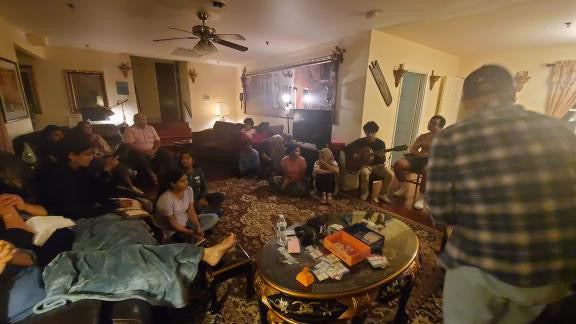 SIT DOWN & GRAB SOME SNACKS!
Split into 2 teams
You can sit next to a non-team member!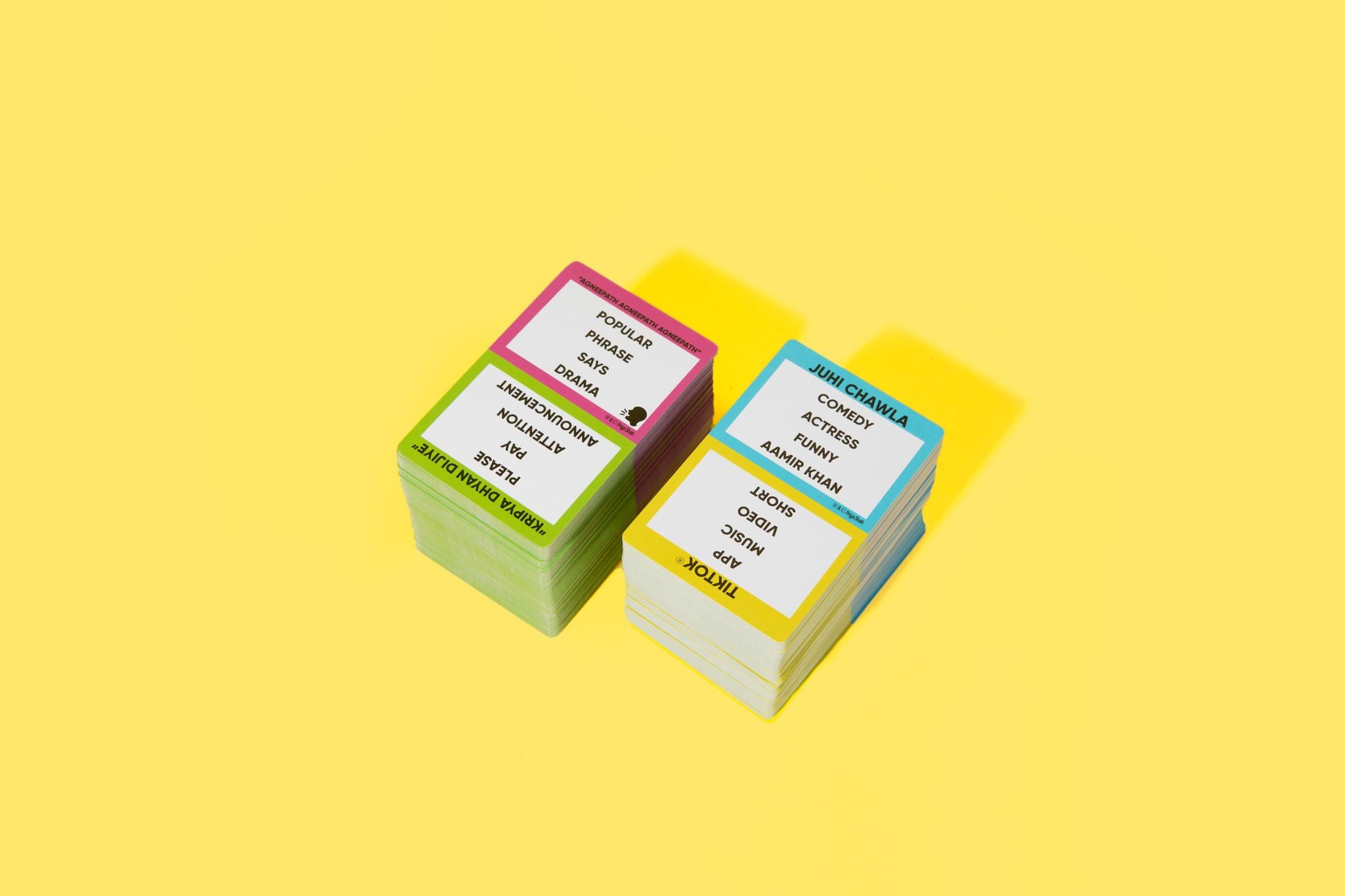 DECIDE ON WHICH TEAM GOES FIRST
CHOOSE THE FIRST PLAYER
Give them a stack of cards (make sure they don't see the cards yet!)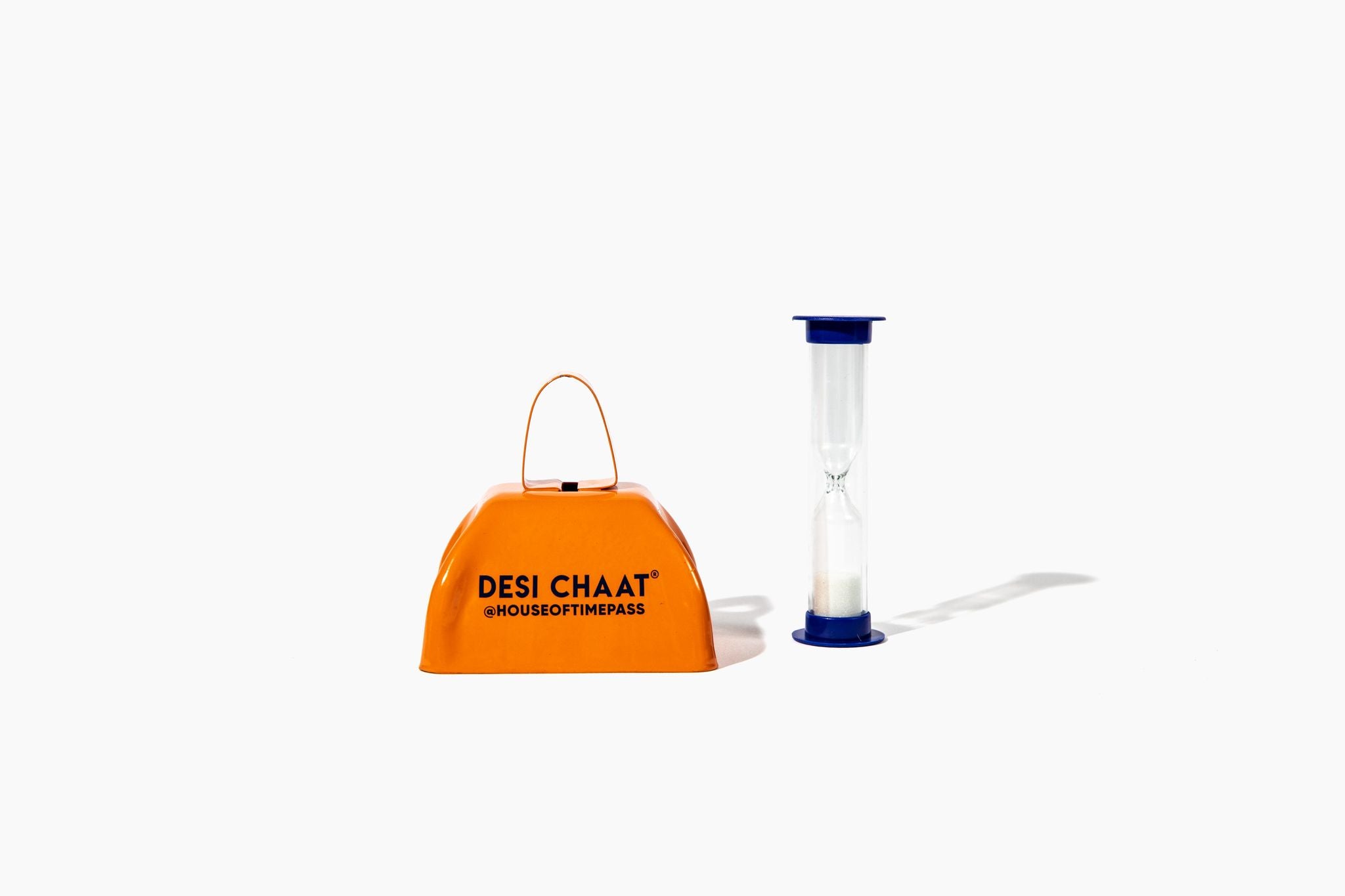 GIVE 2 PEOPLE ON THE OPPOSING TEAM
THE TIMER & COWBELL
Make sure the person with the cowbell is sitting next to the person going first. Their job is to ring the bell anytime the player says anything on the card!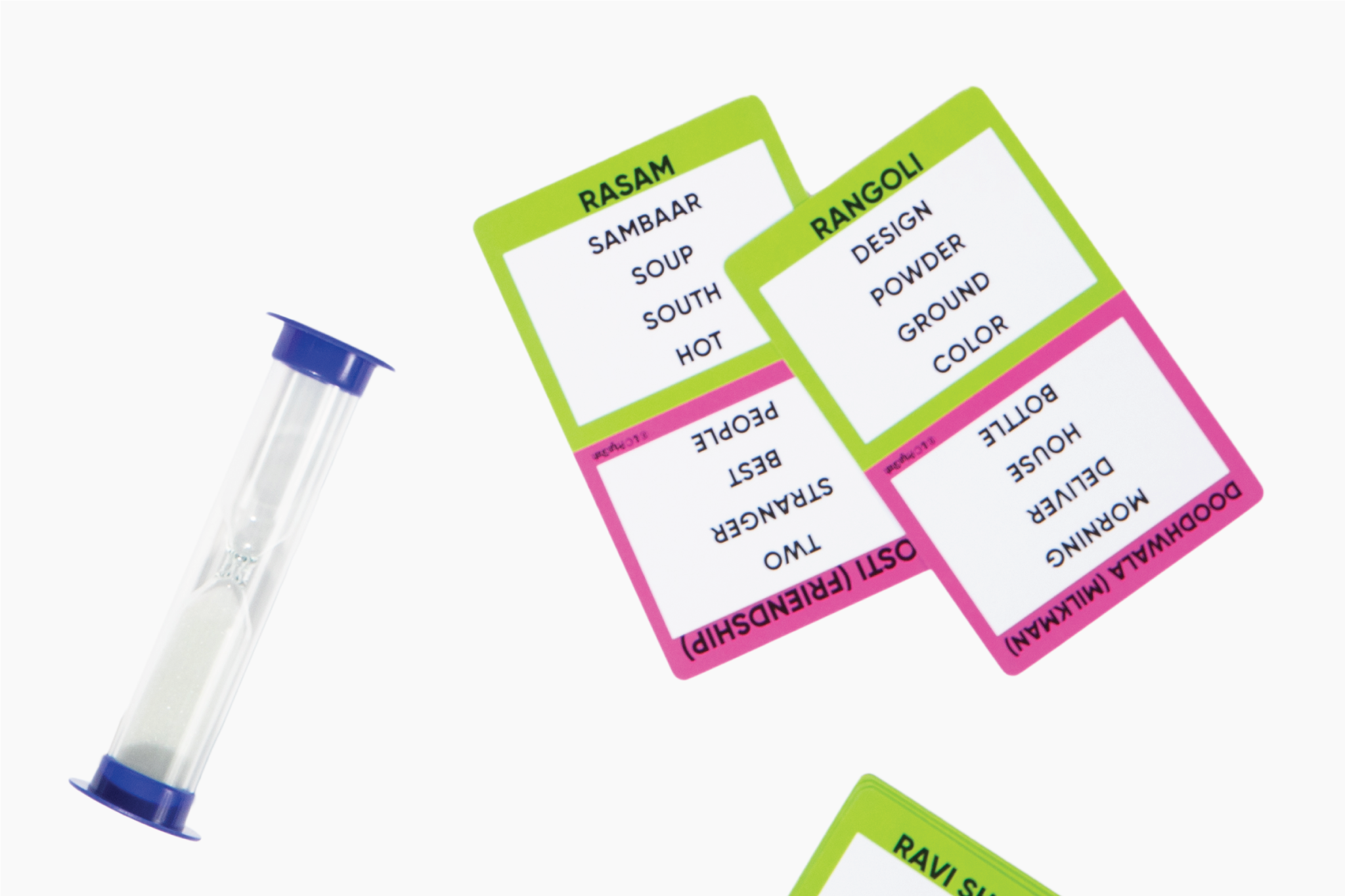 60 seconds on the clock!
get your team to guess!
Get your team to guess the main word on the card without saying any of the words underneath! For instance:

Rangoli:
"This is in blue, green, yellow...and people use it during Diwali!"

If you say any of the words on the card the player with the cowbell rings the bell and you have to go to the next card!

That's it! Simple to play :)