WE HAVE STOCK IN INDIA NOW!
Want to send Desi Chaat to India? Local delivery in India available.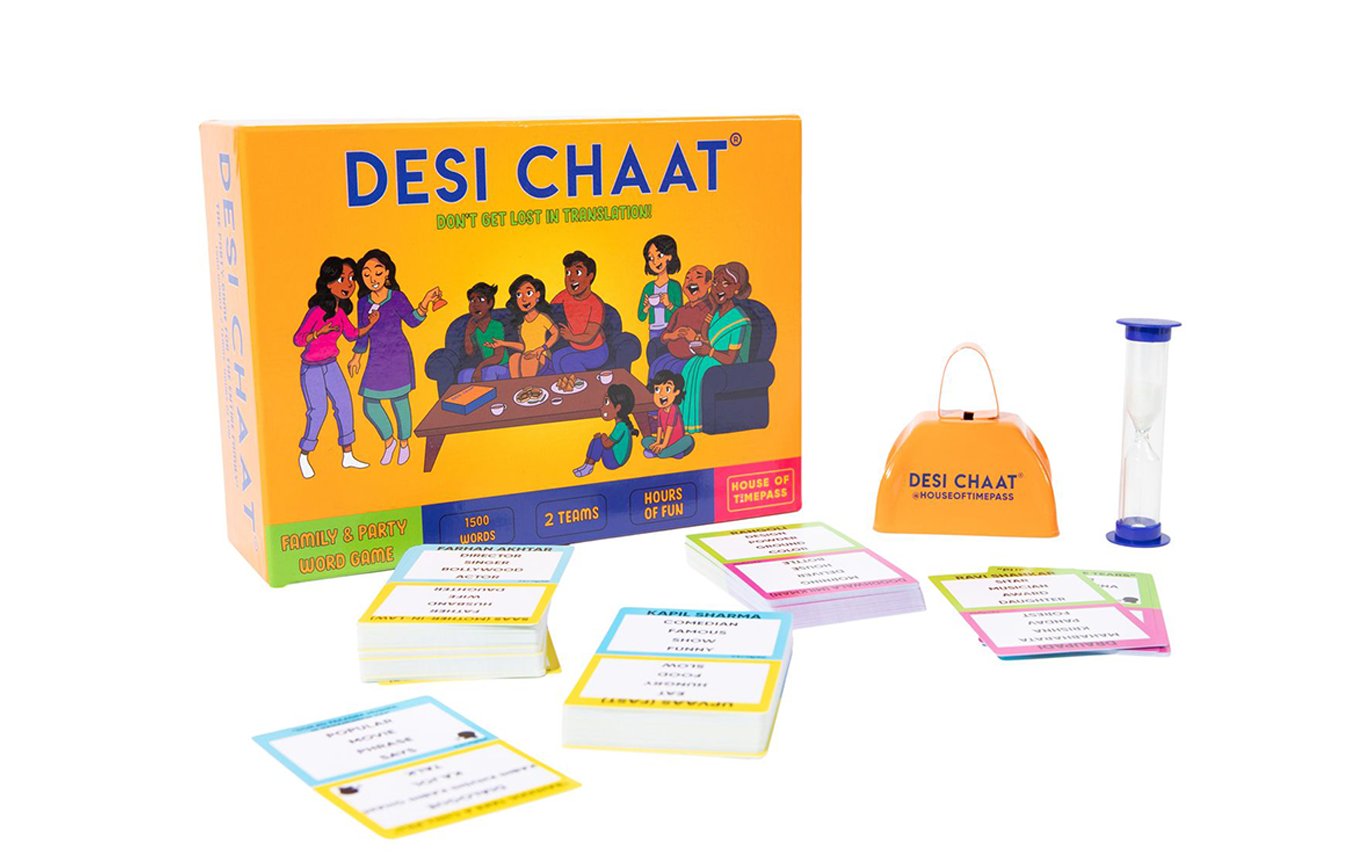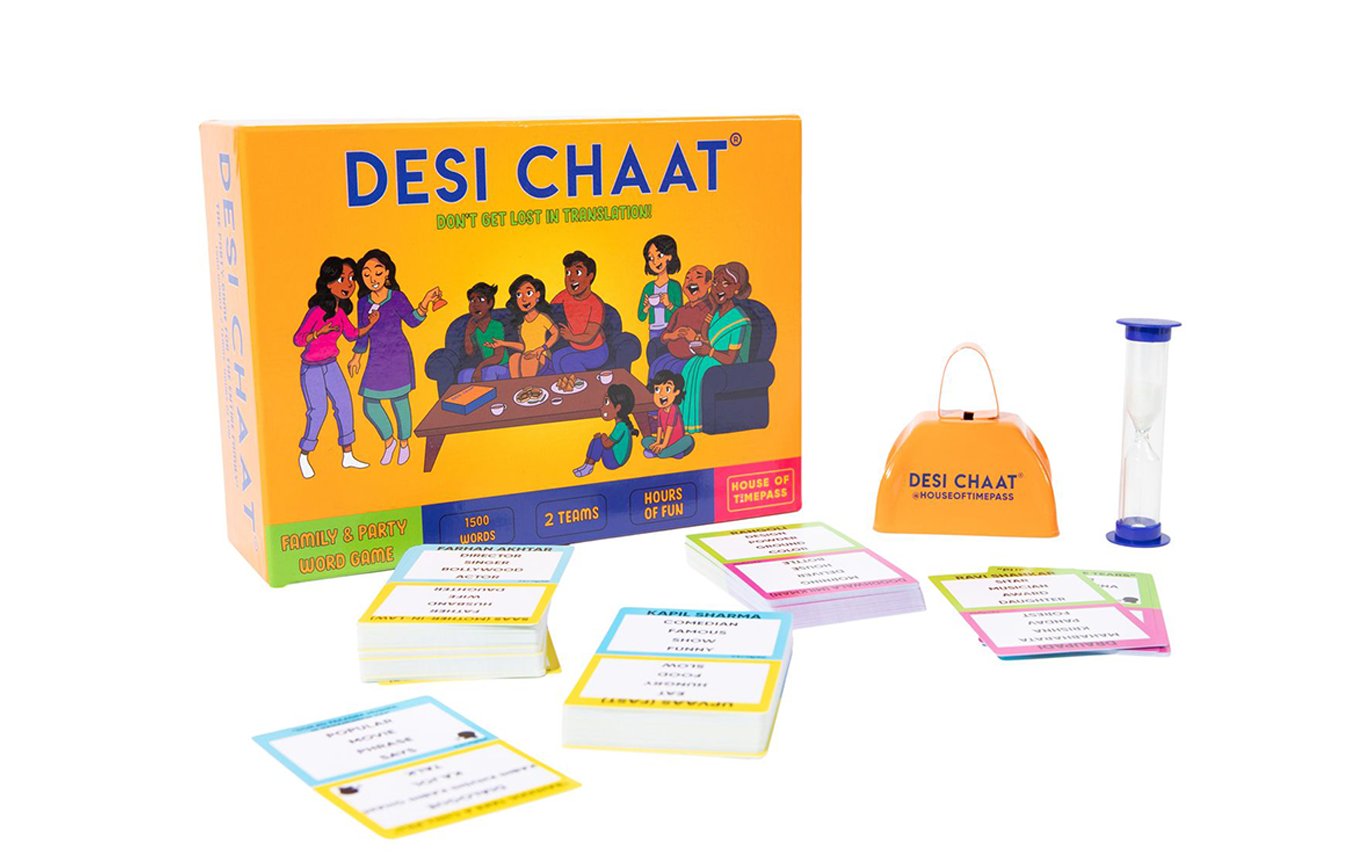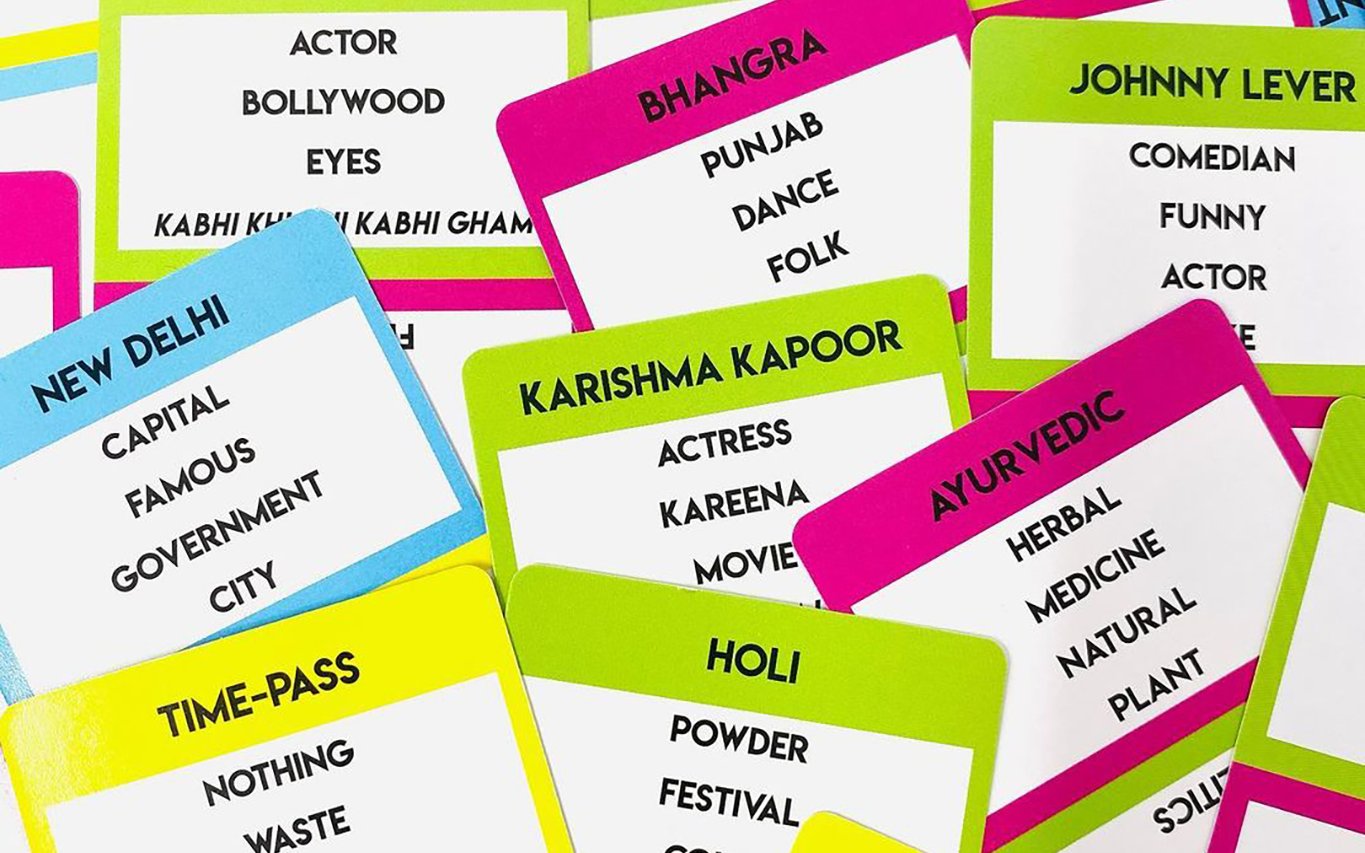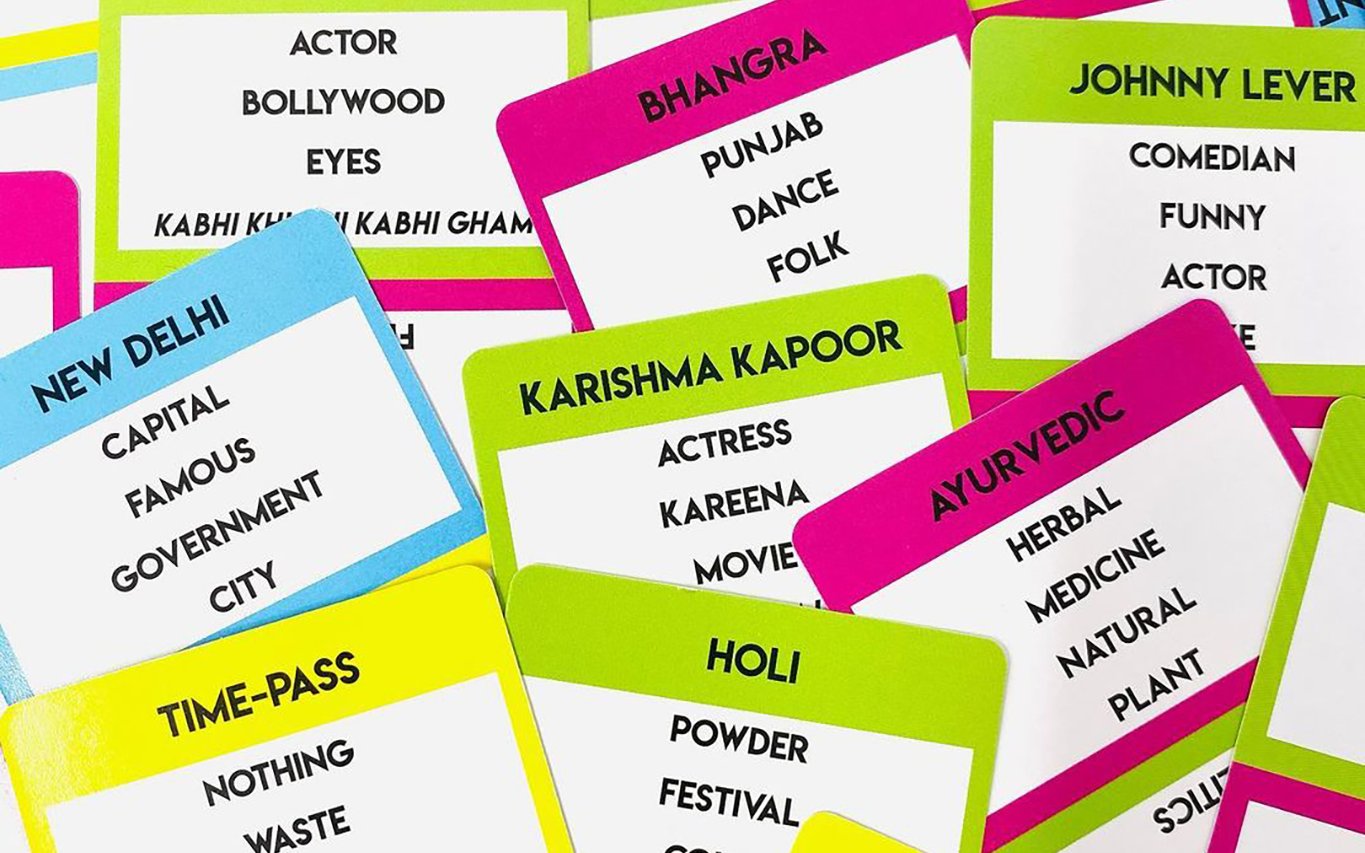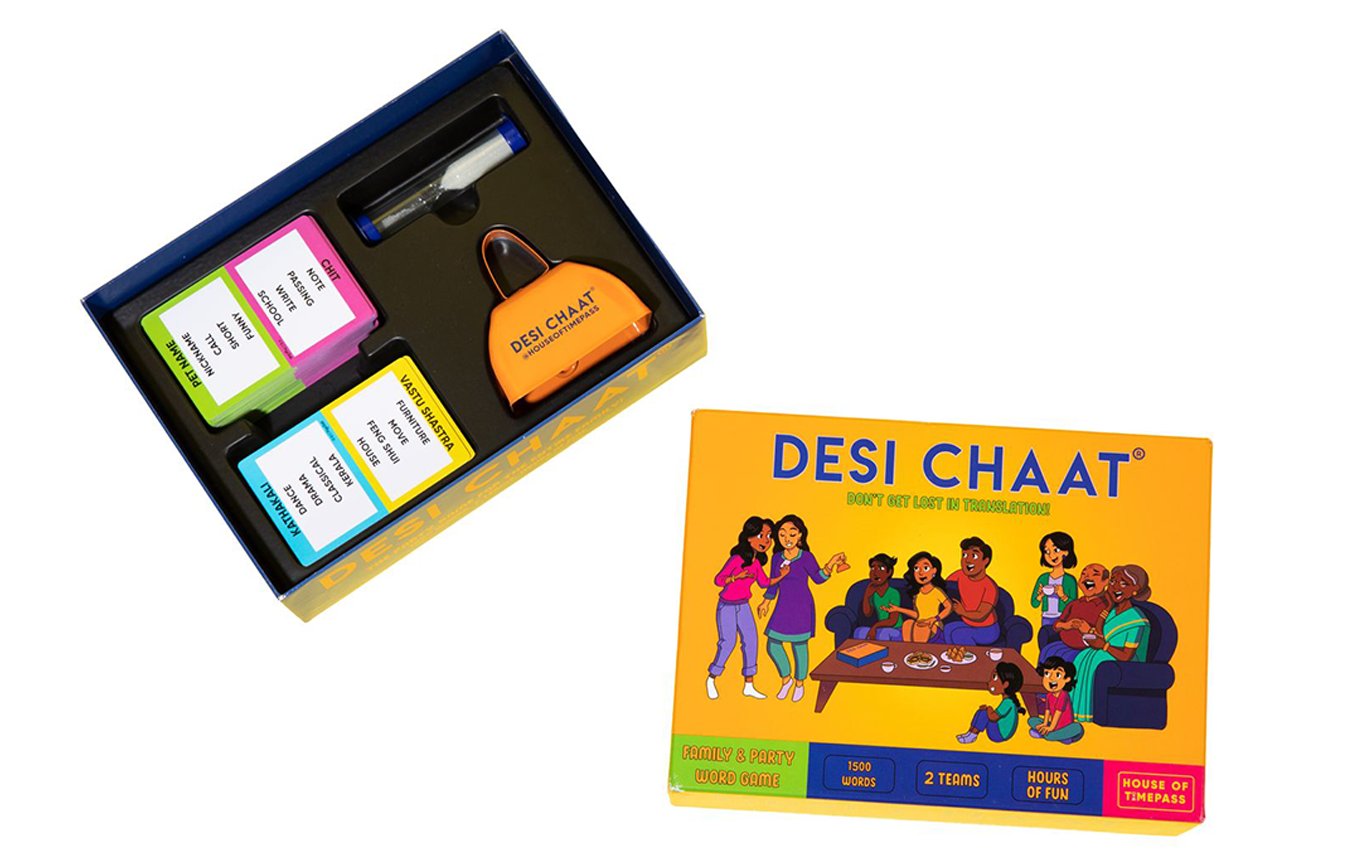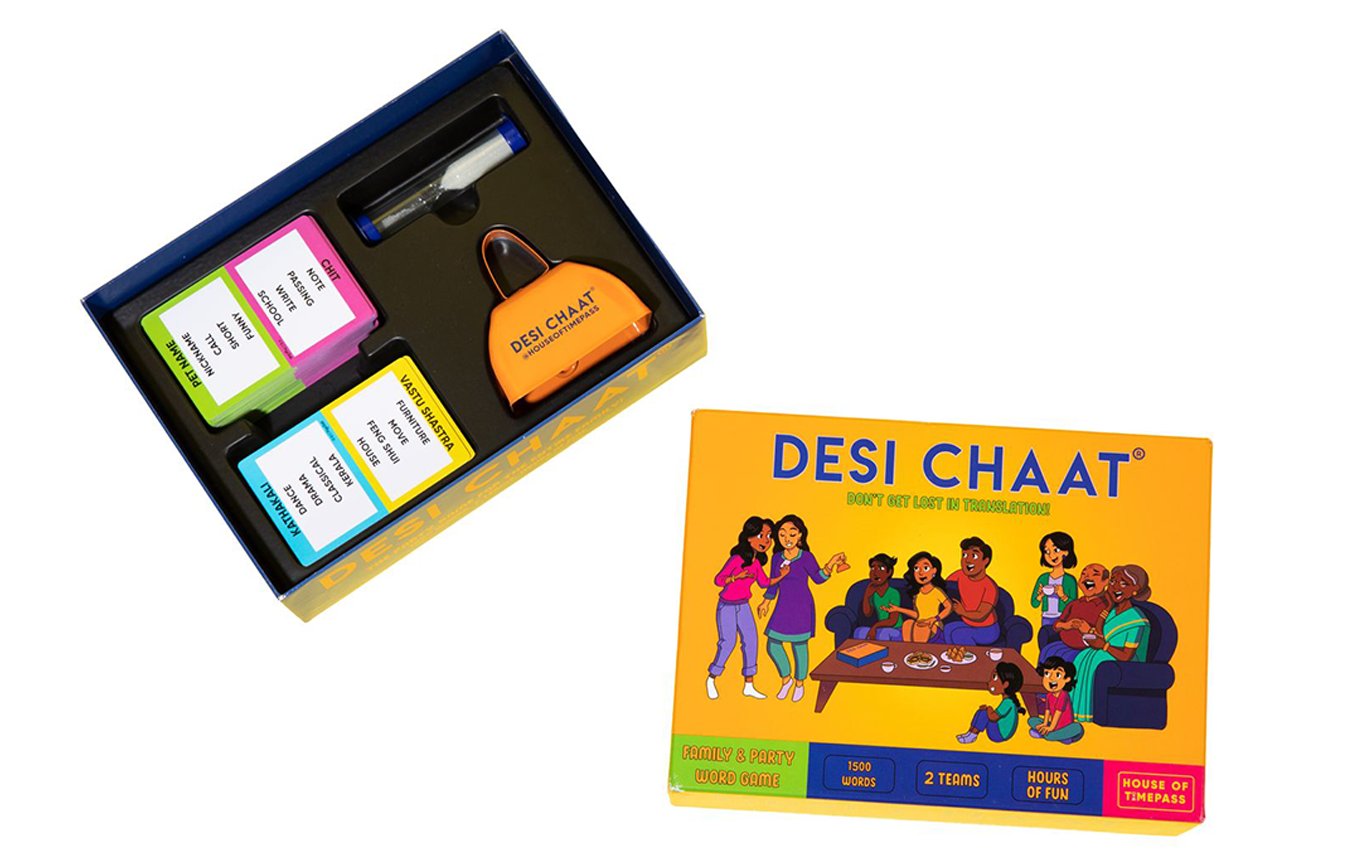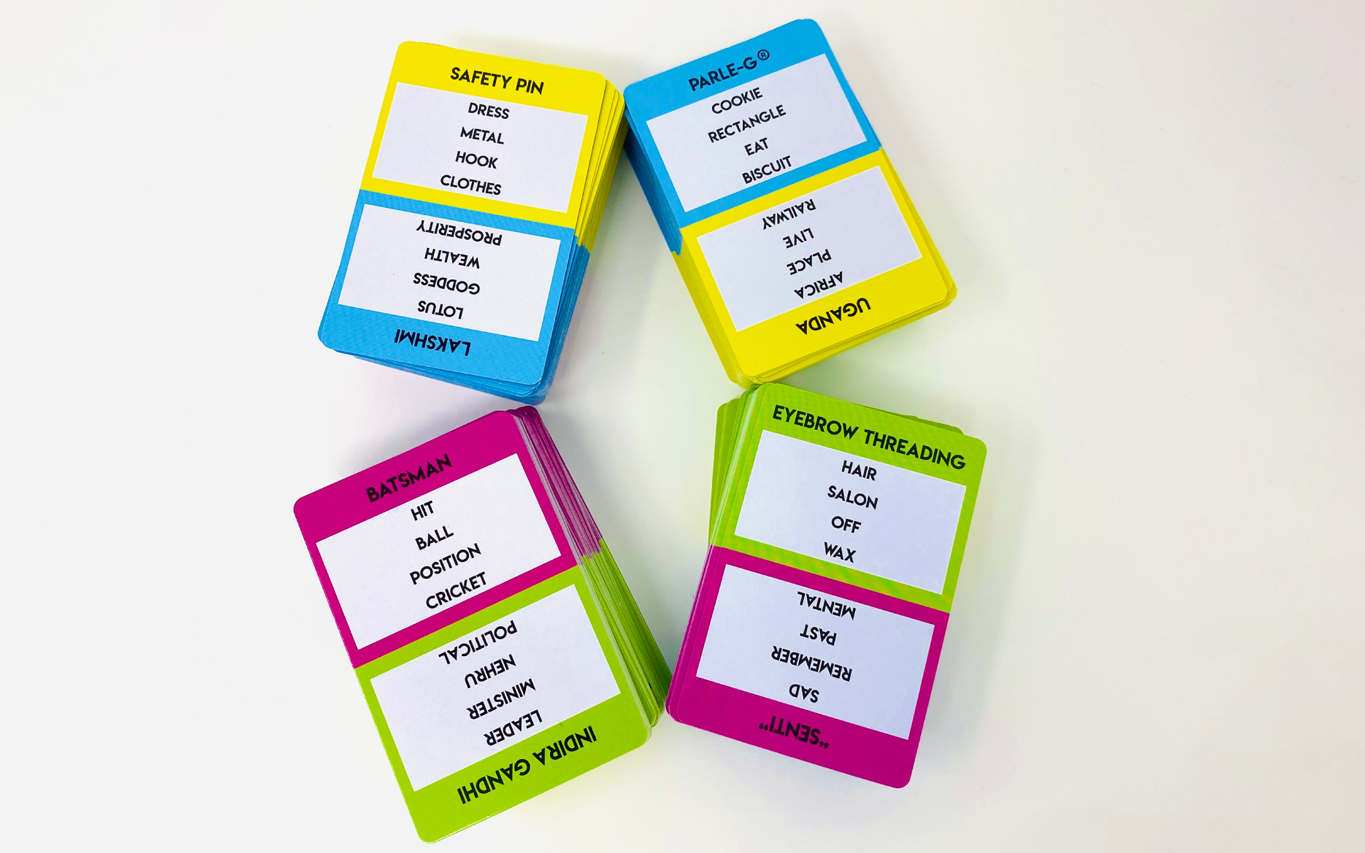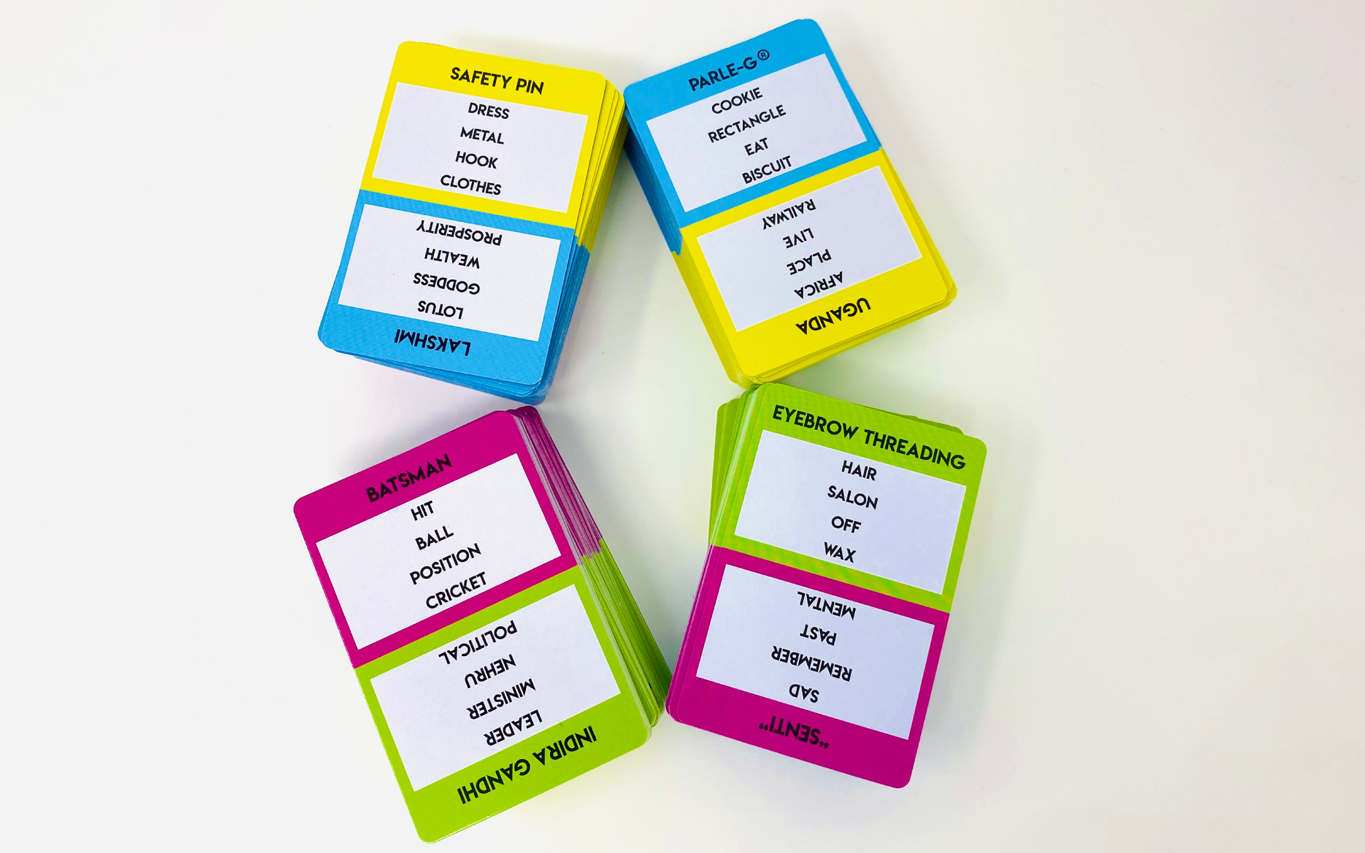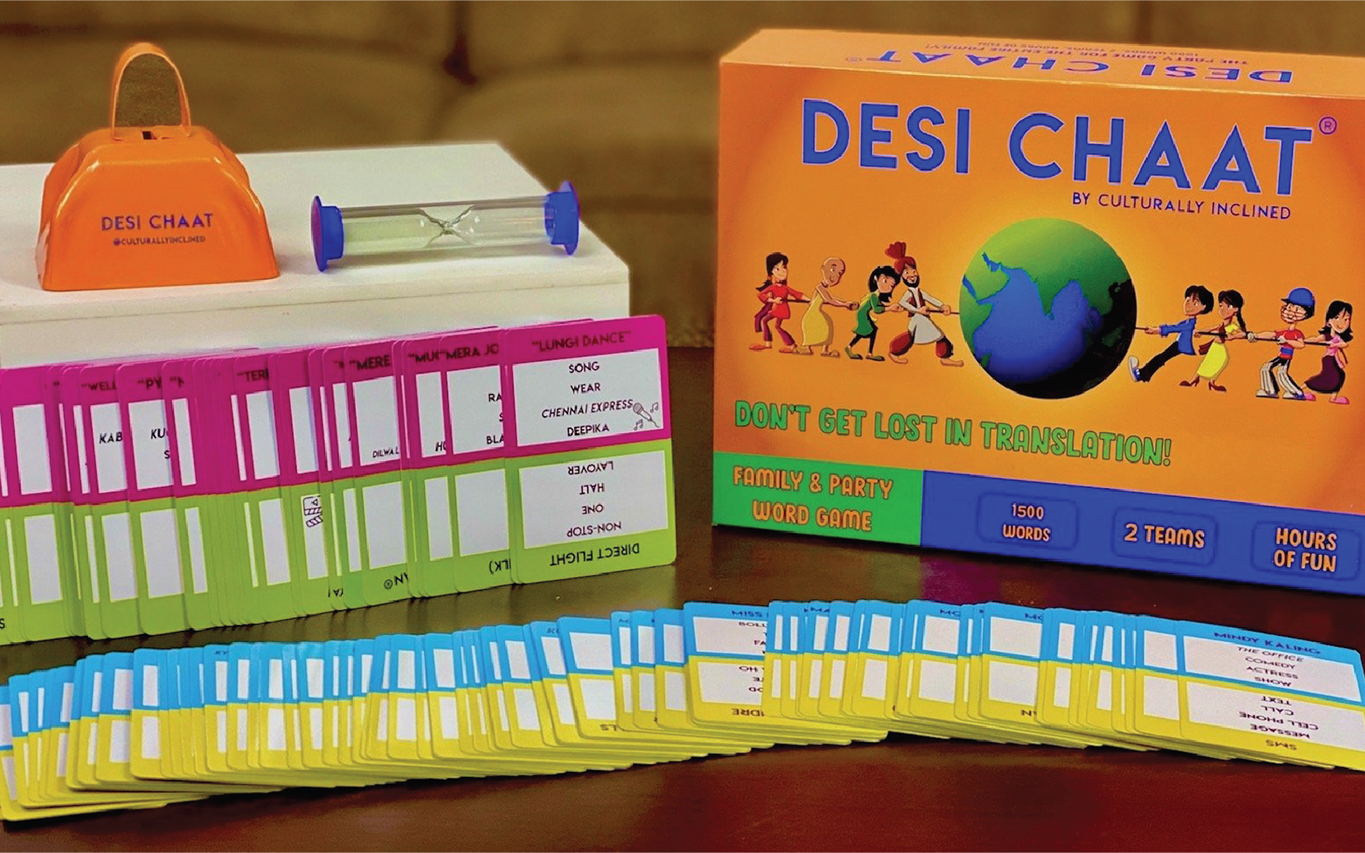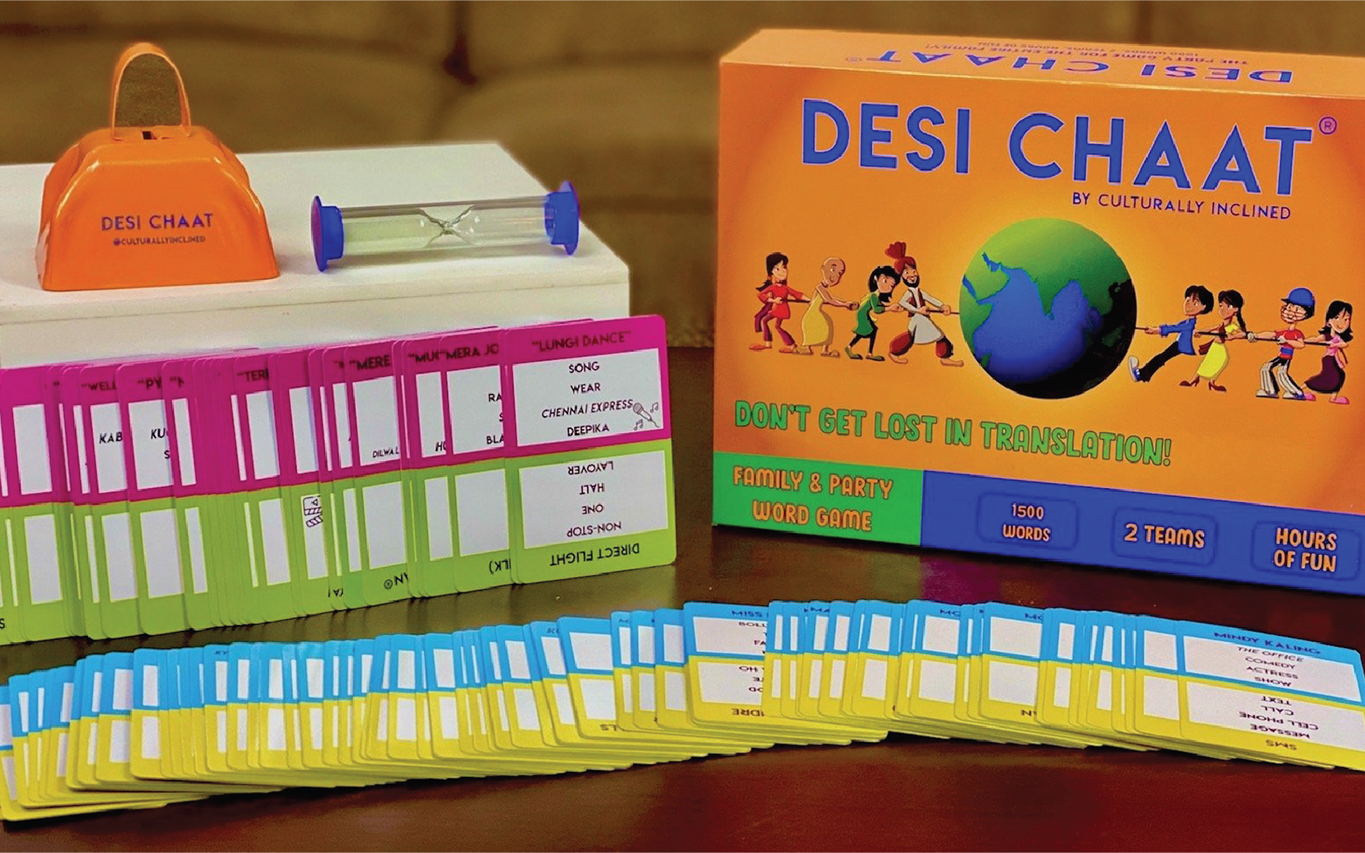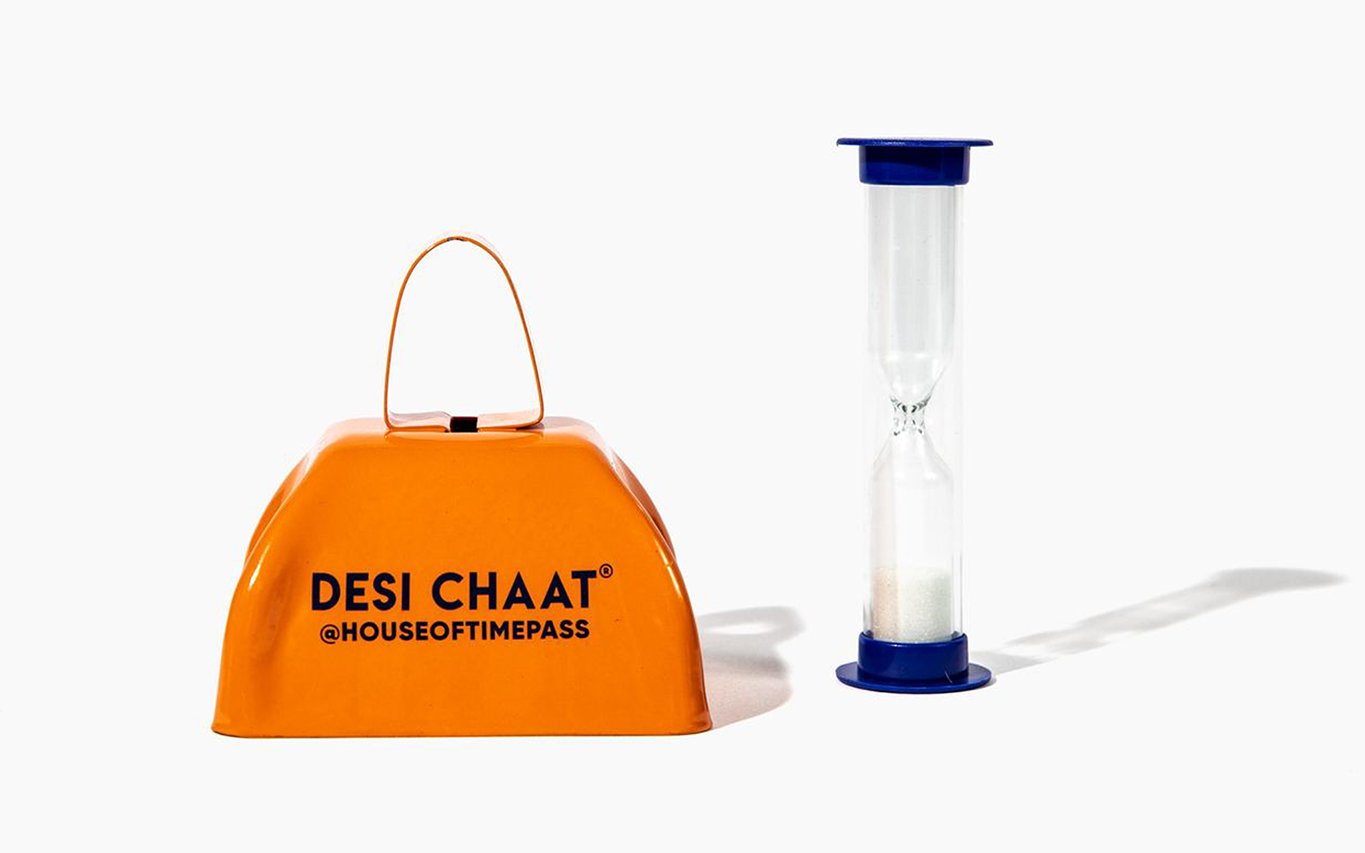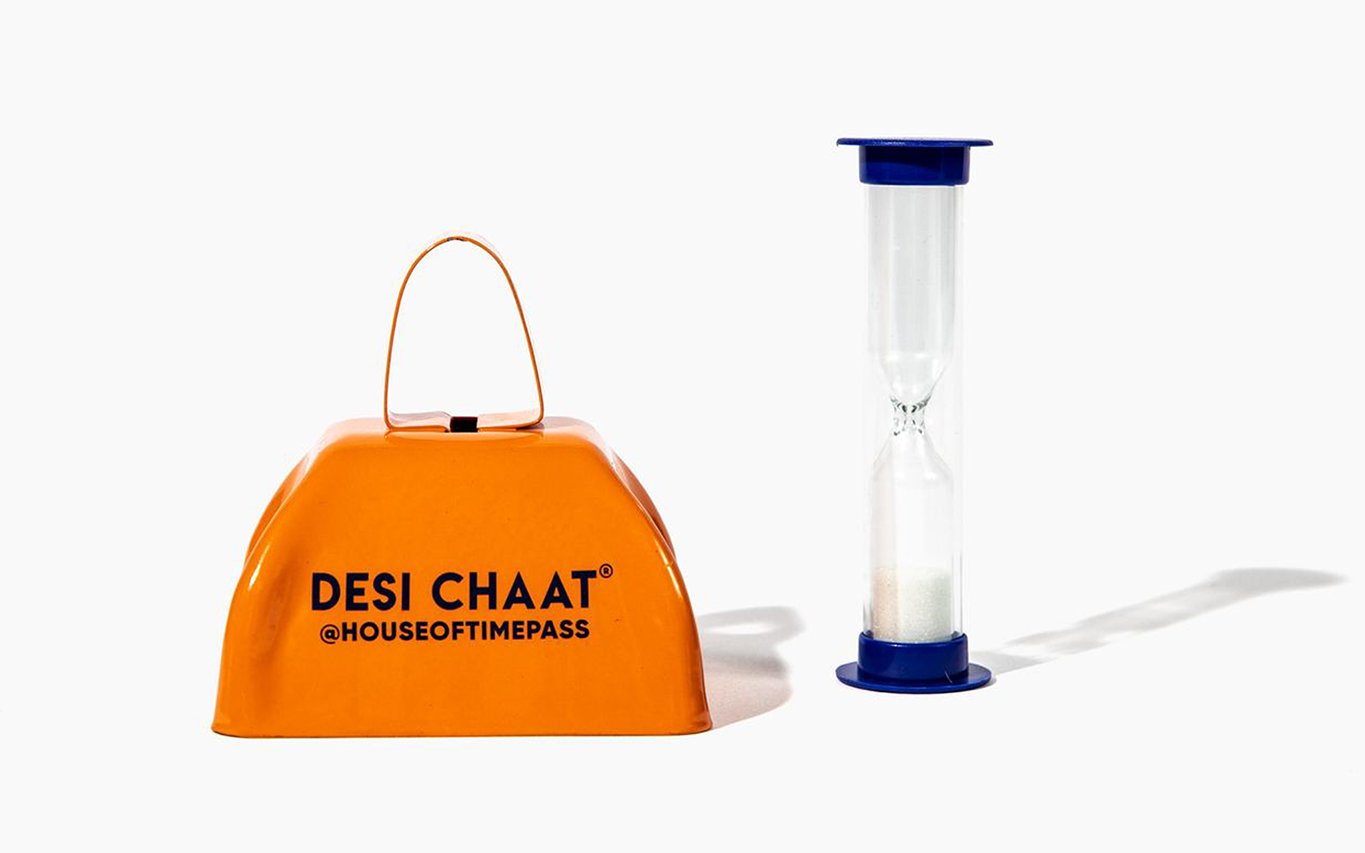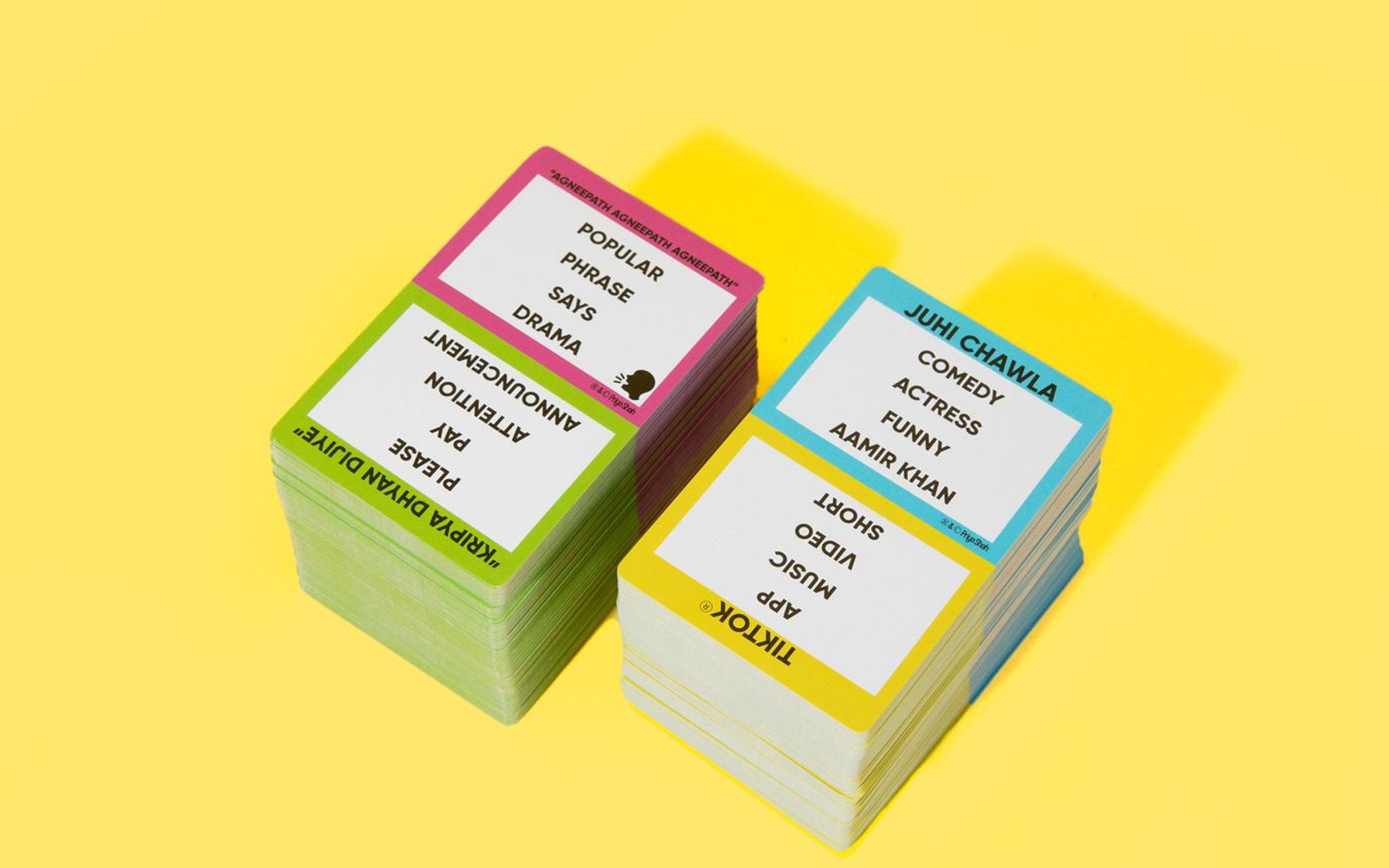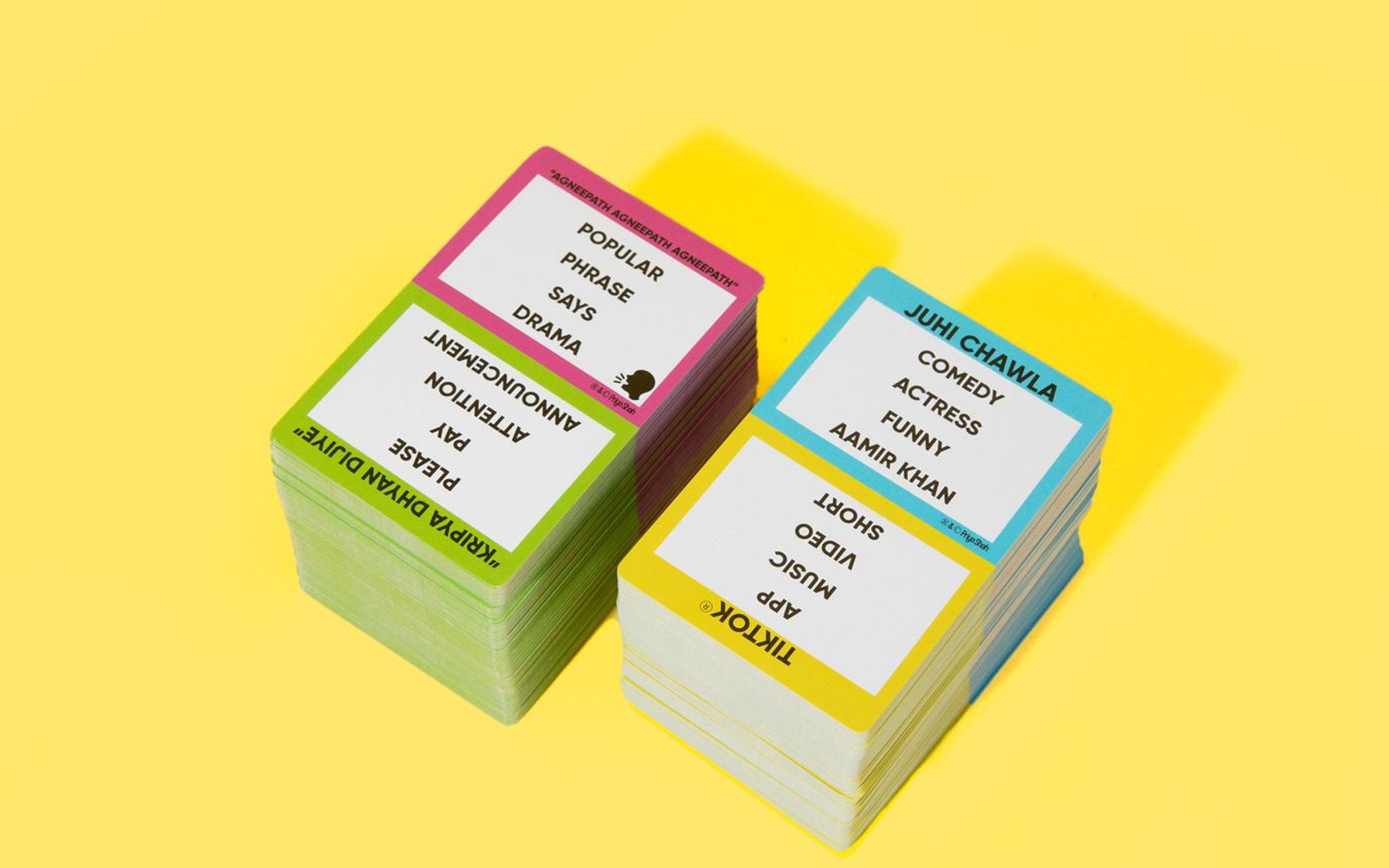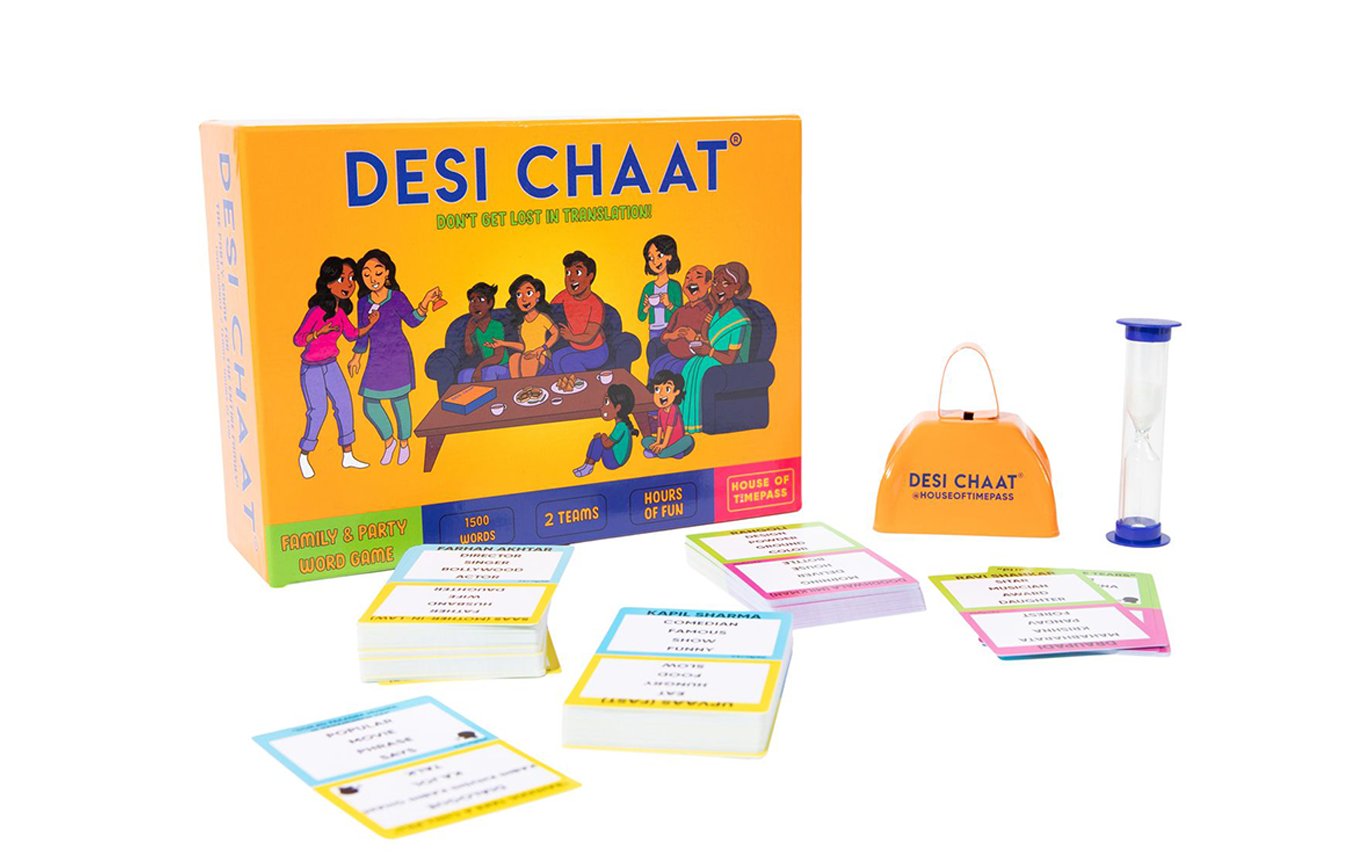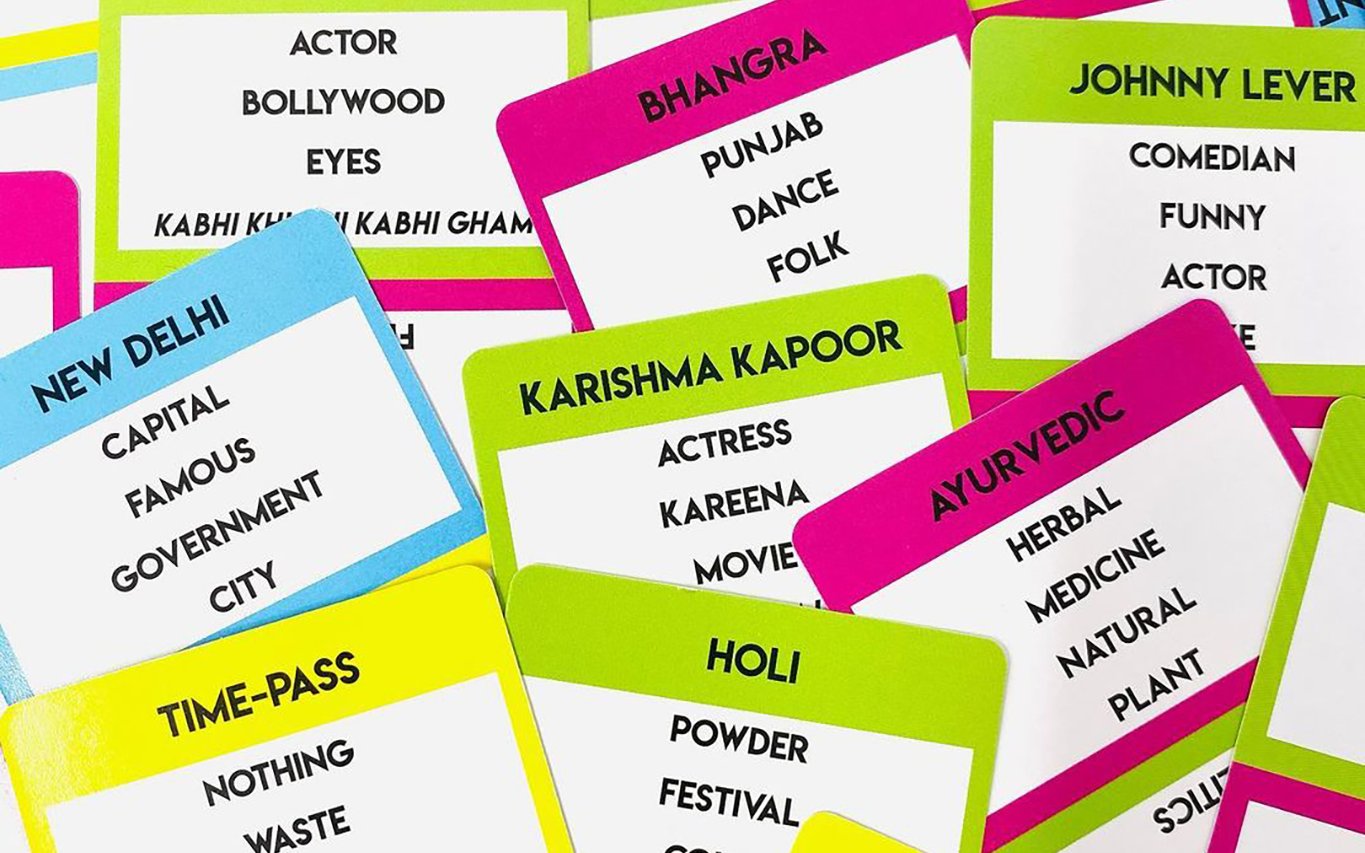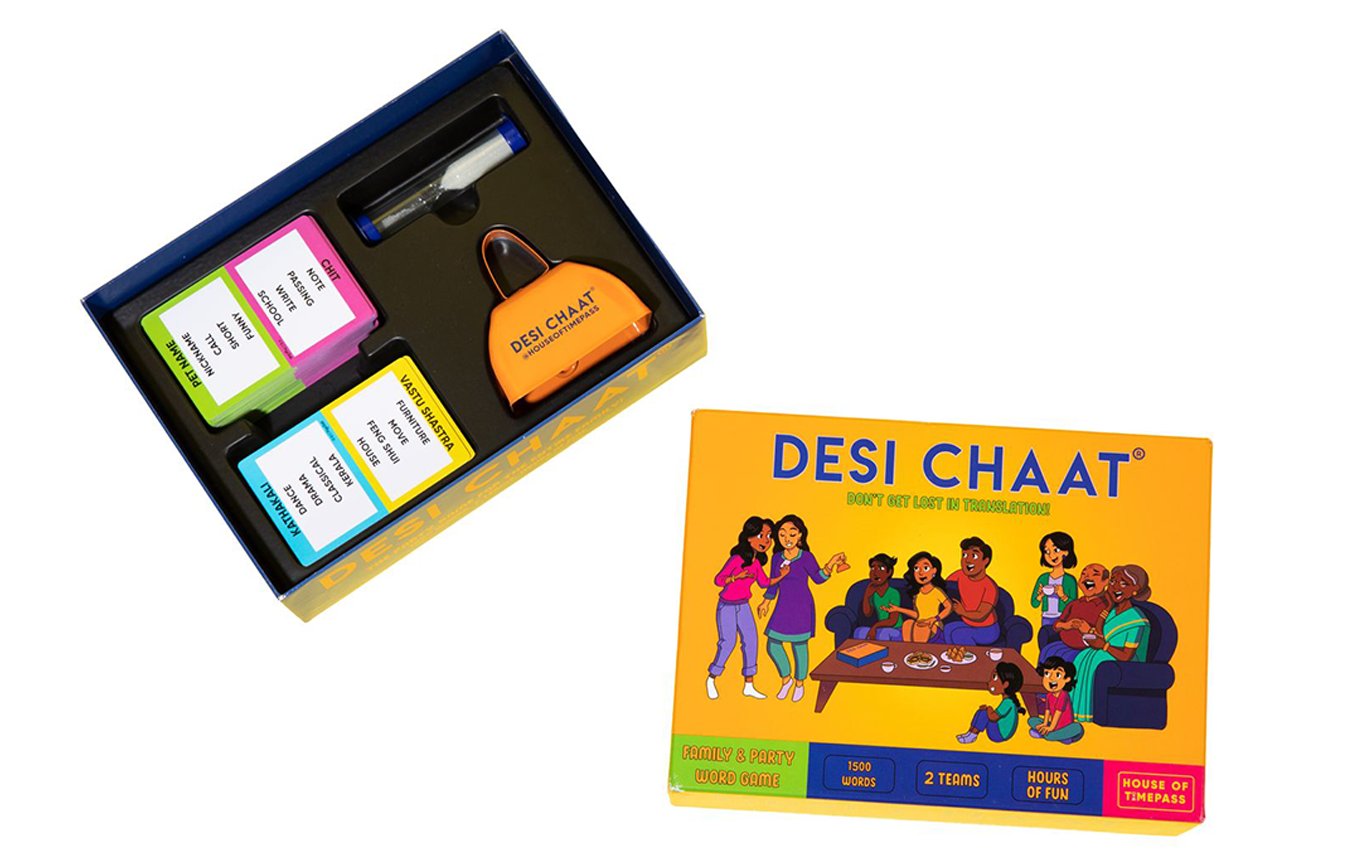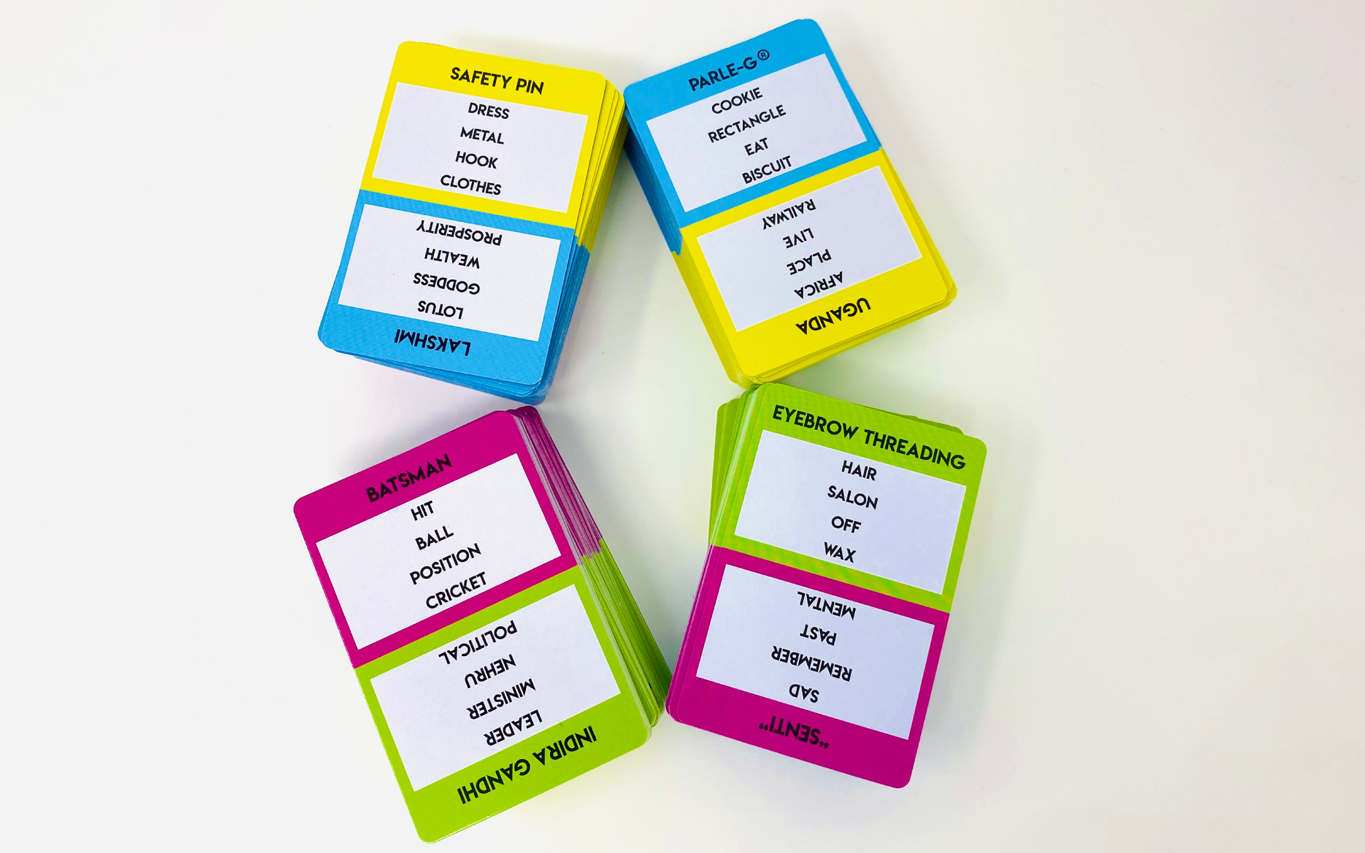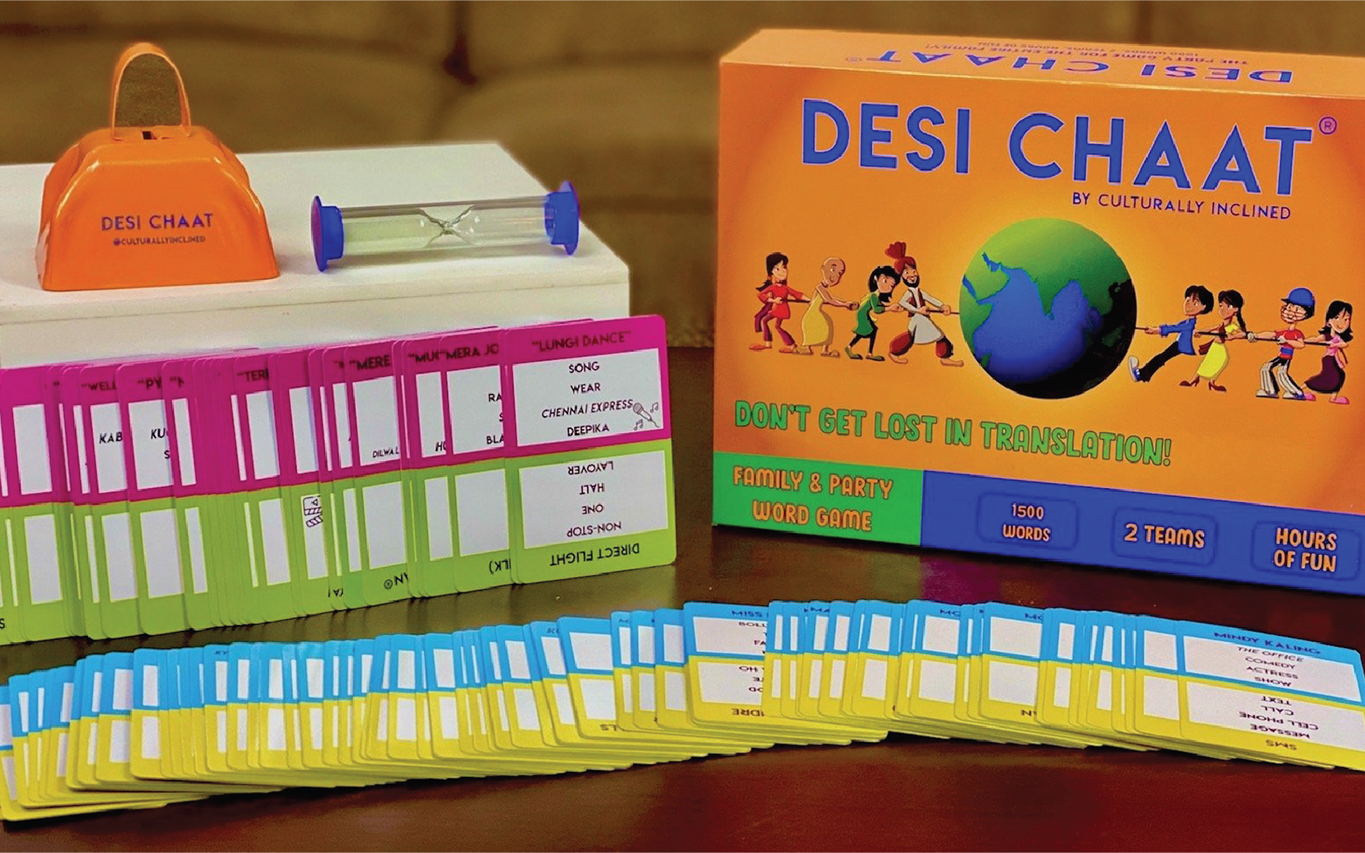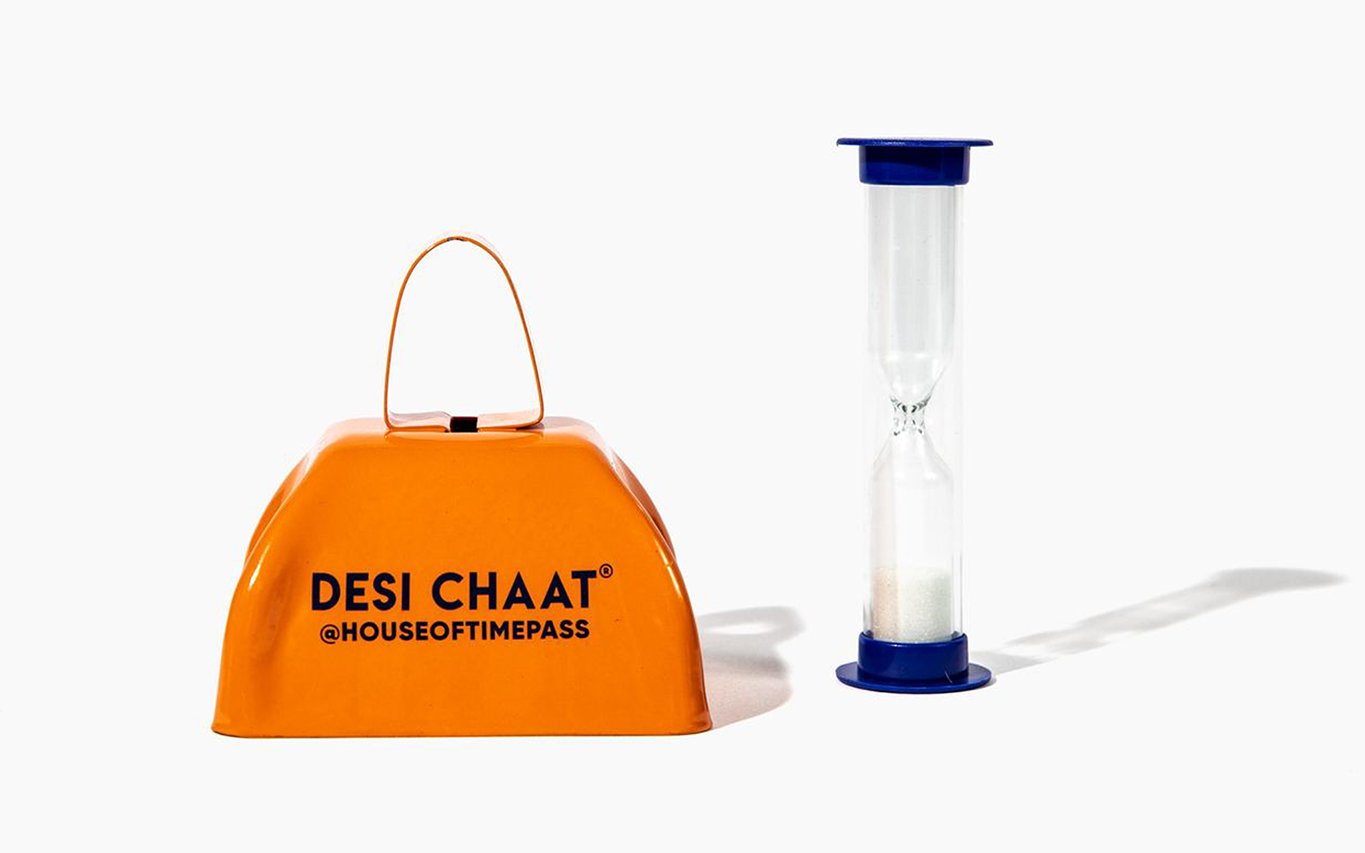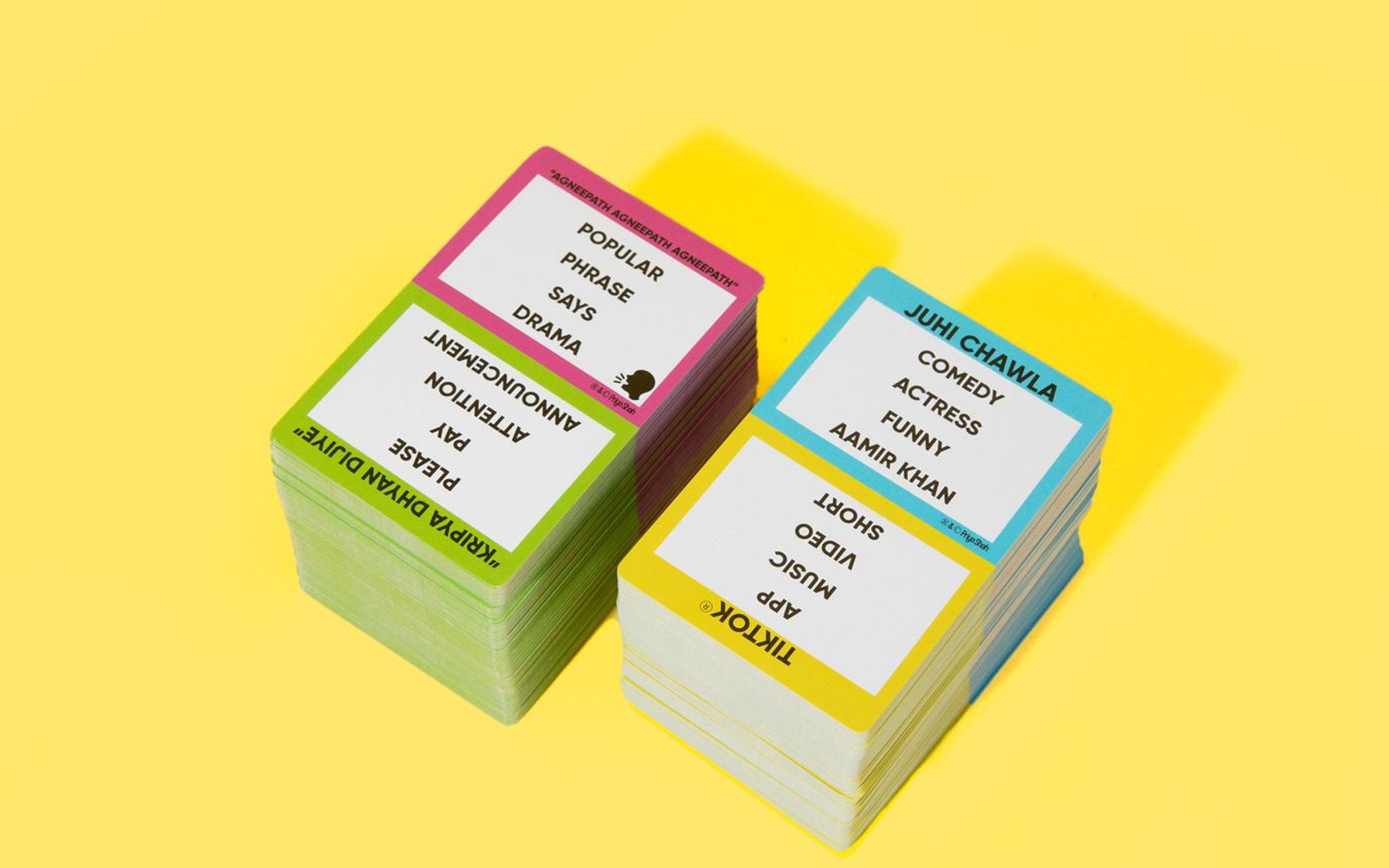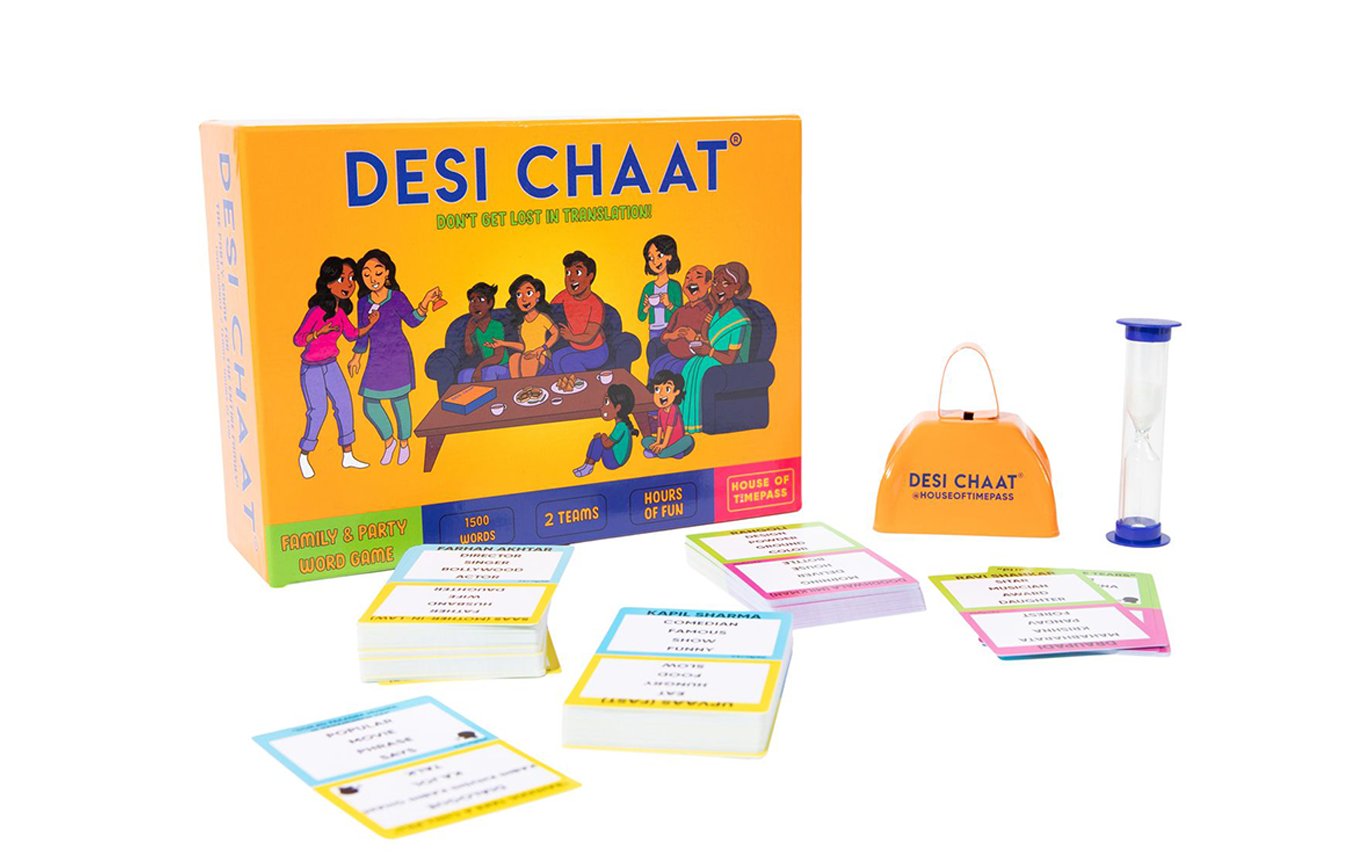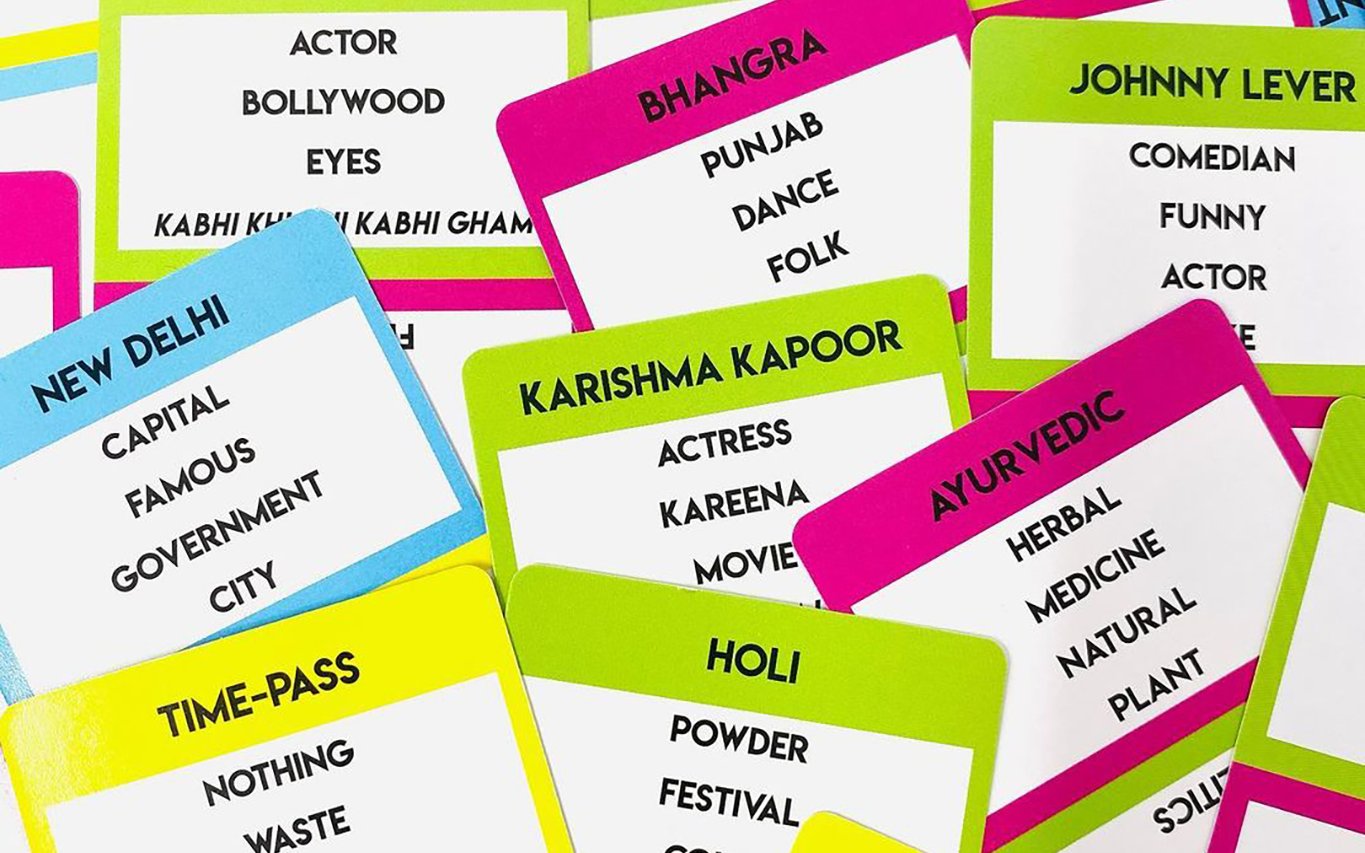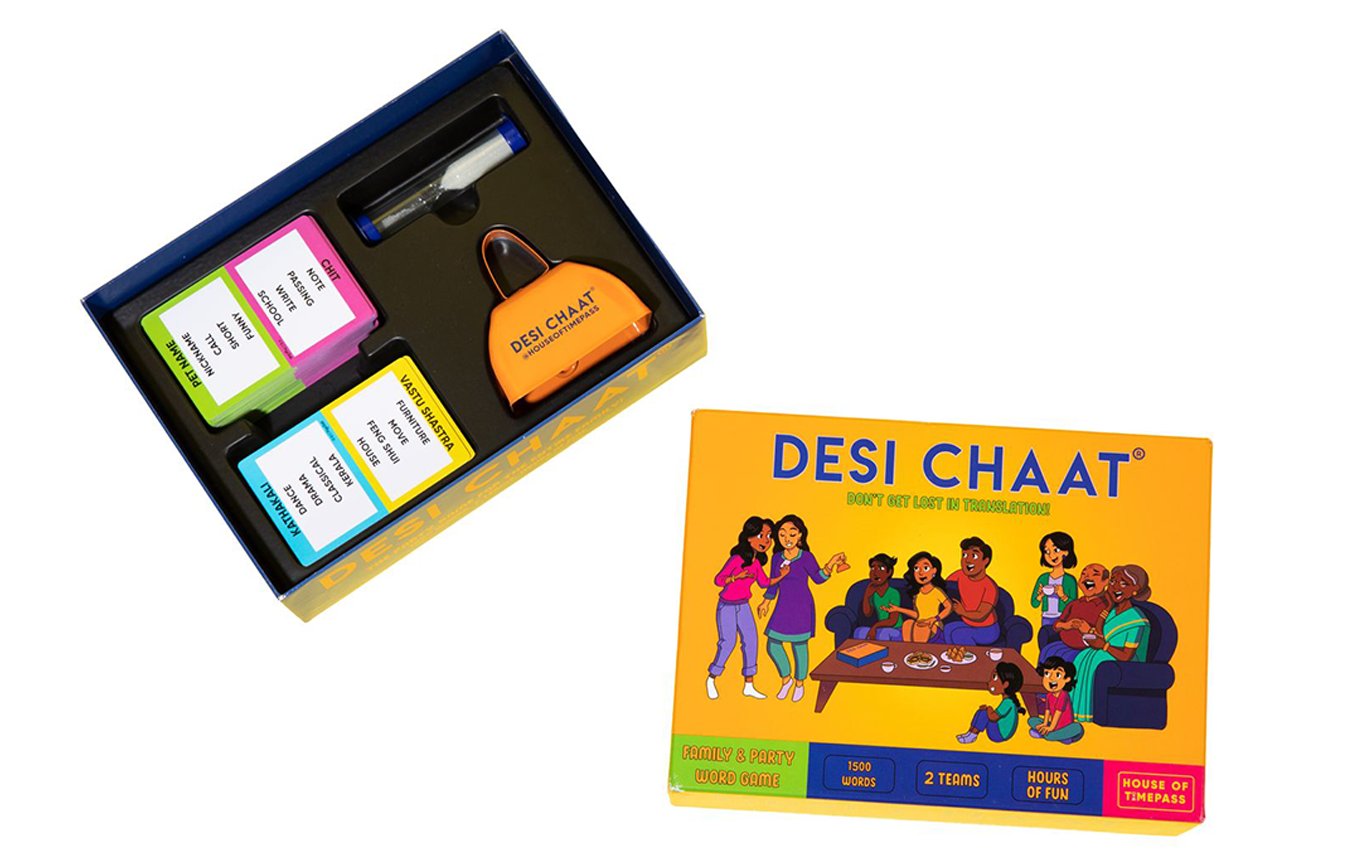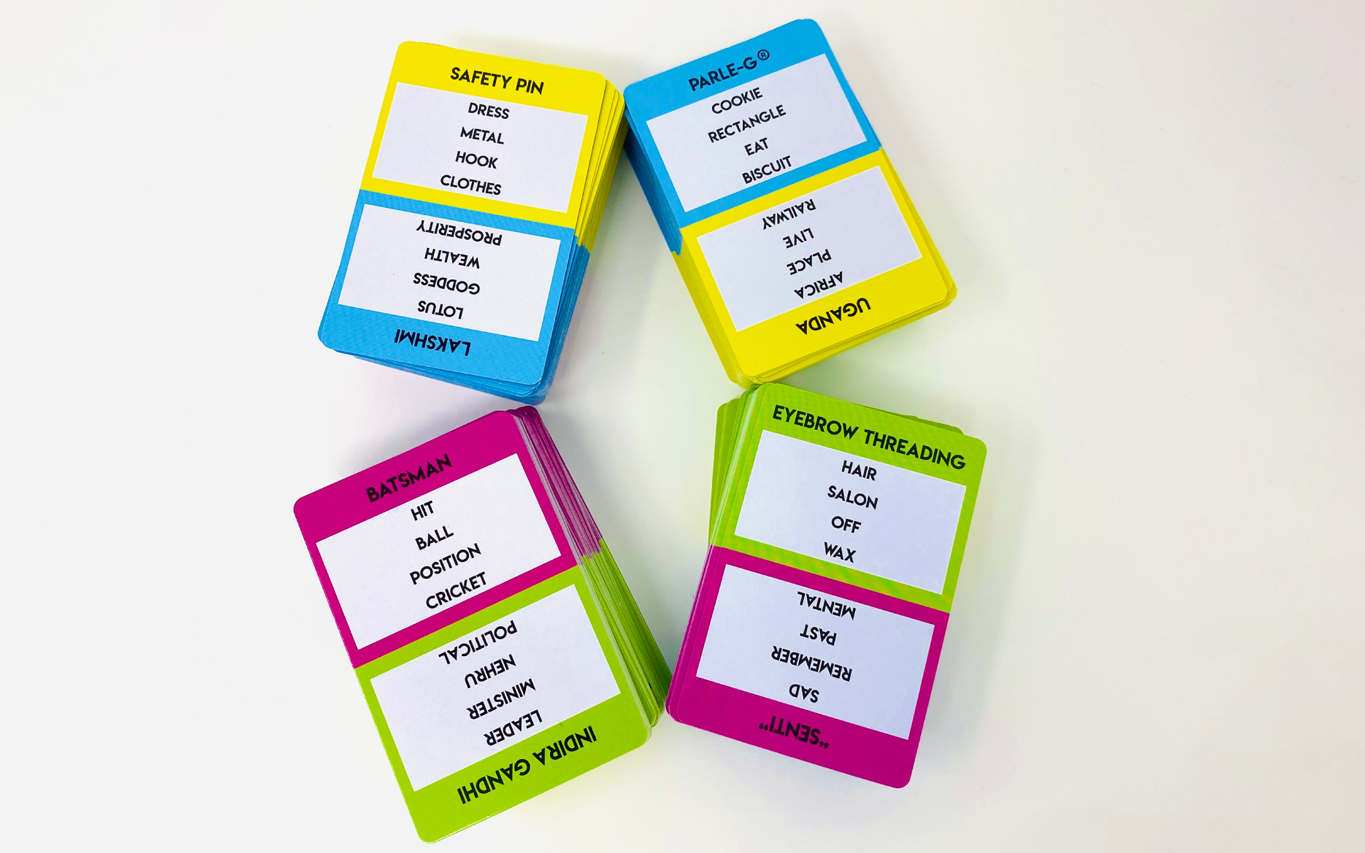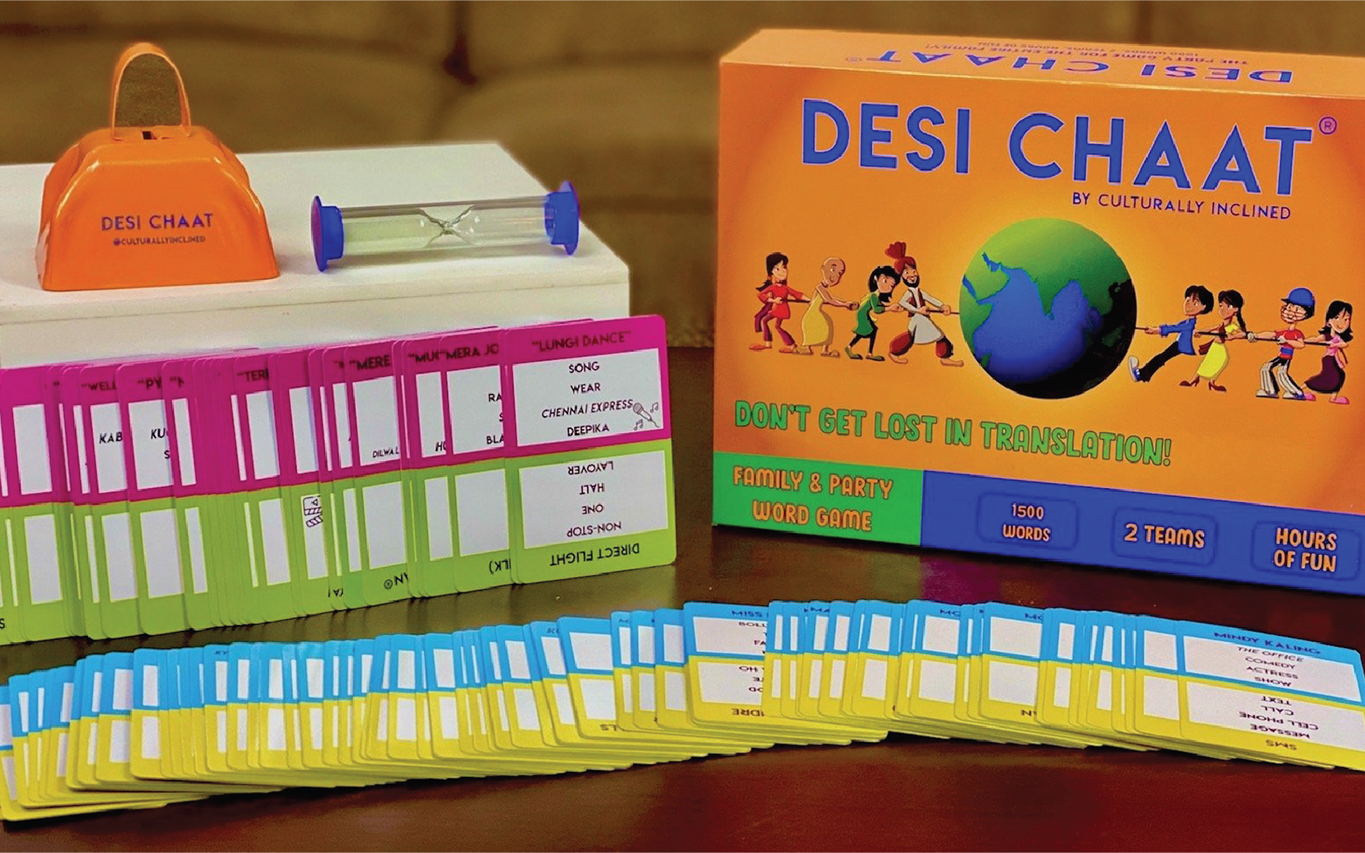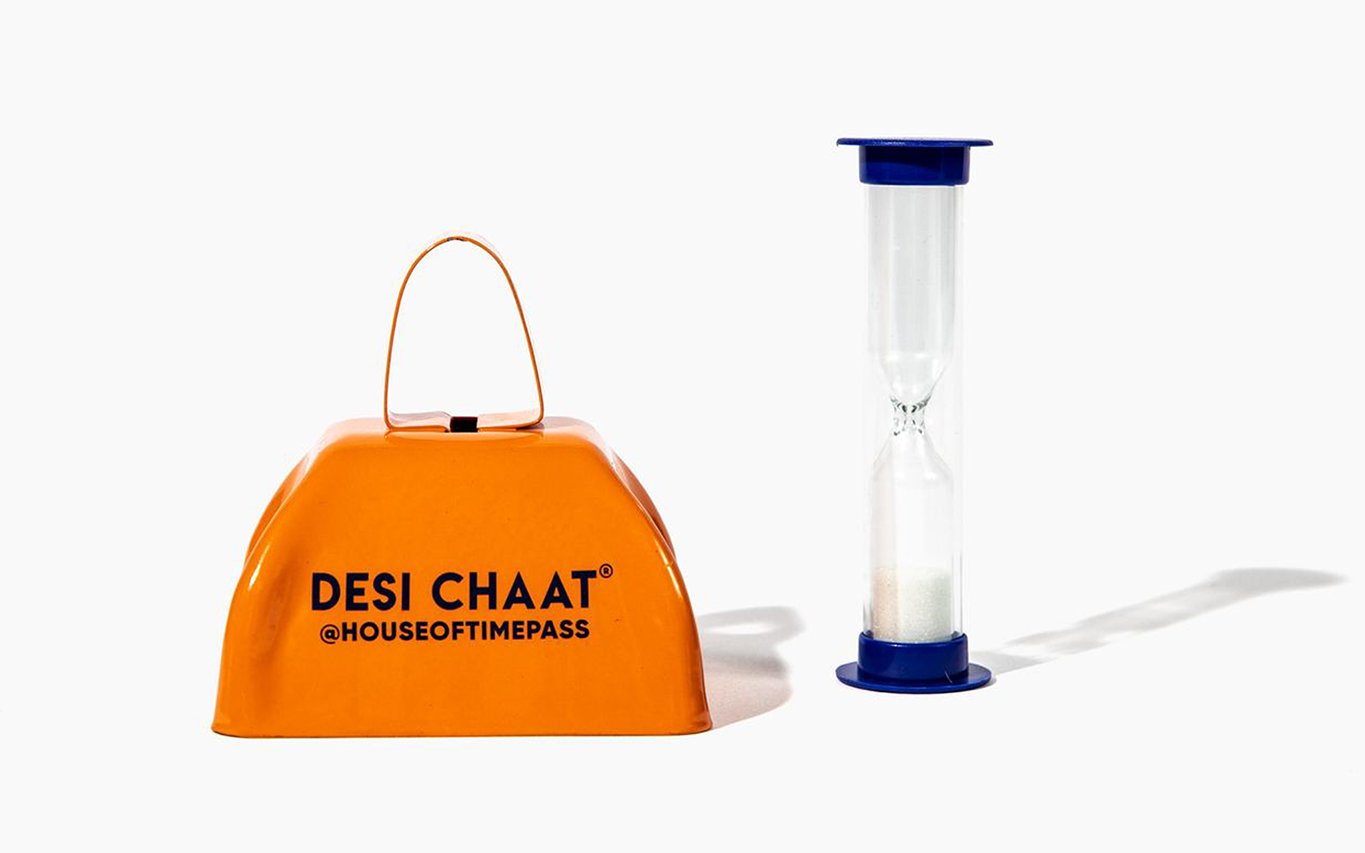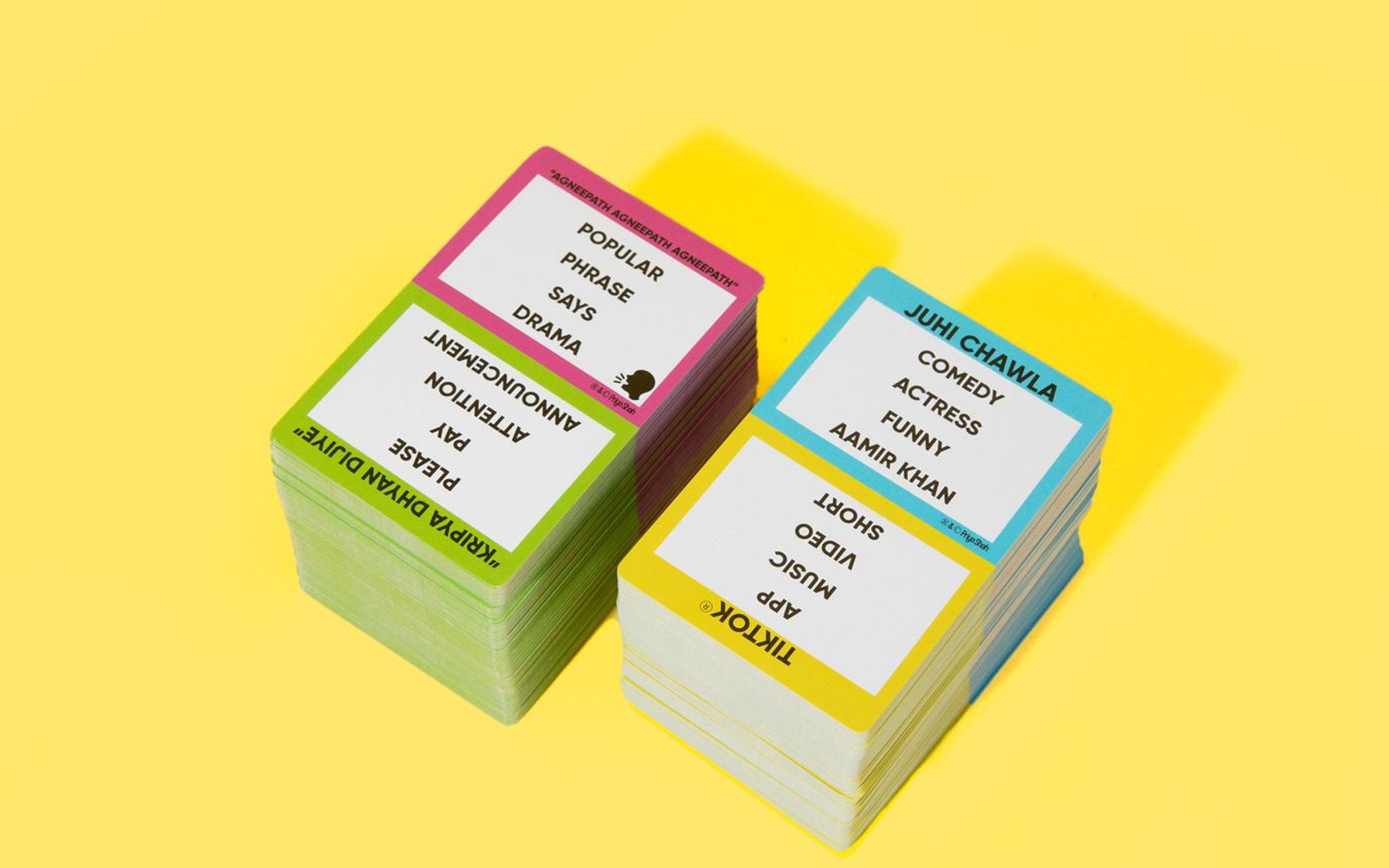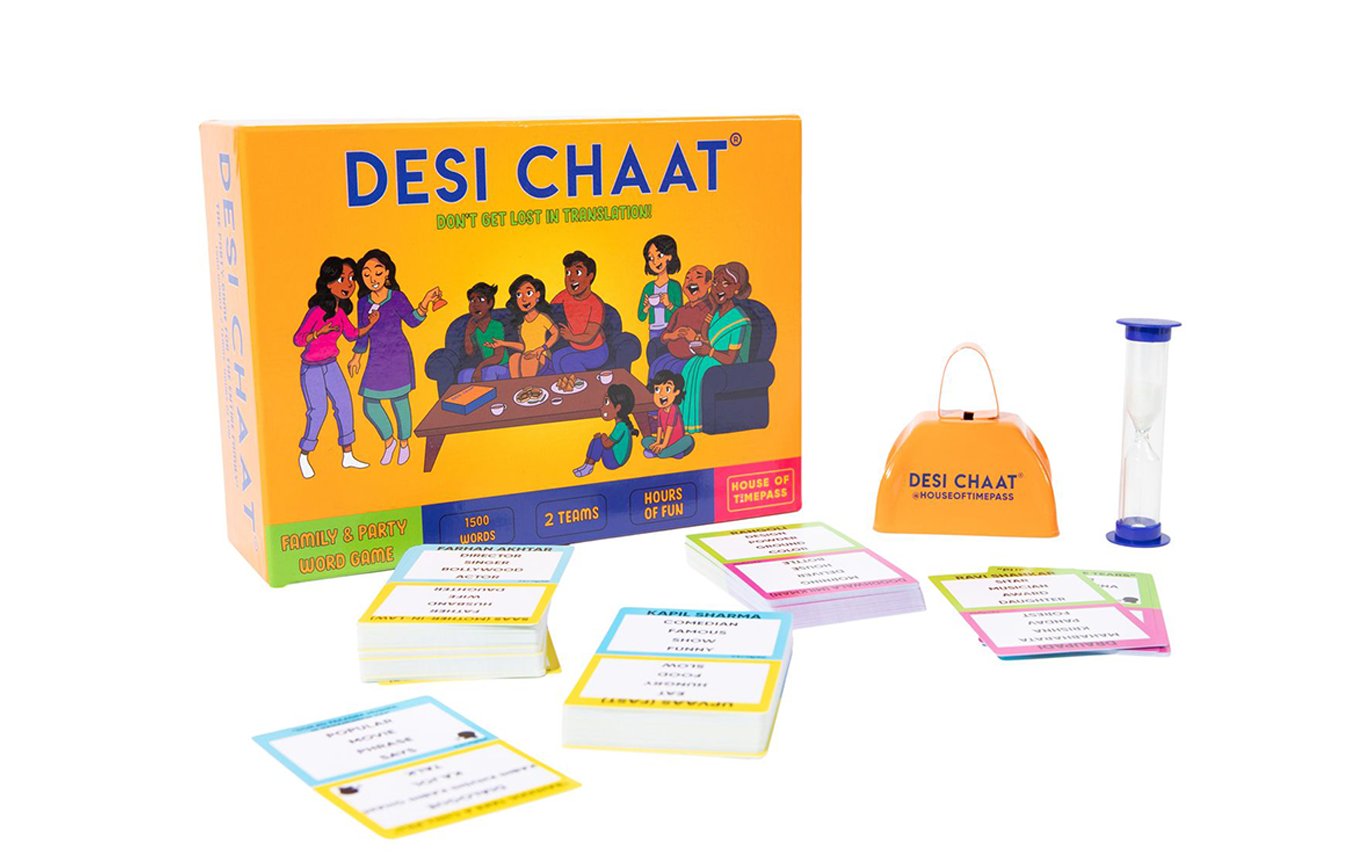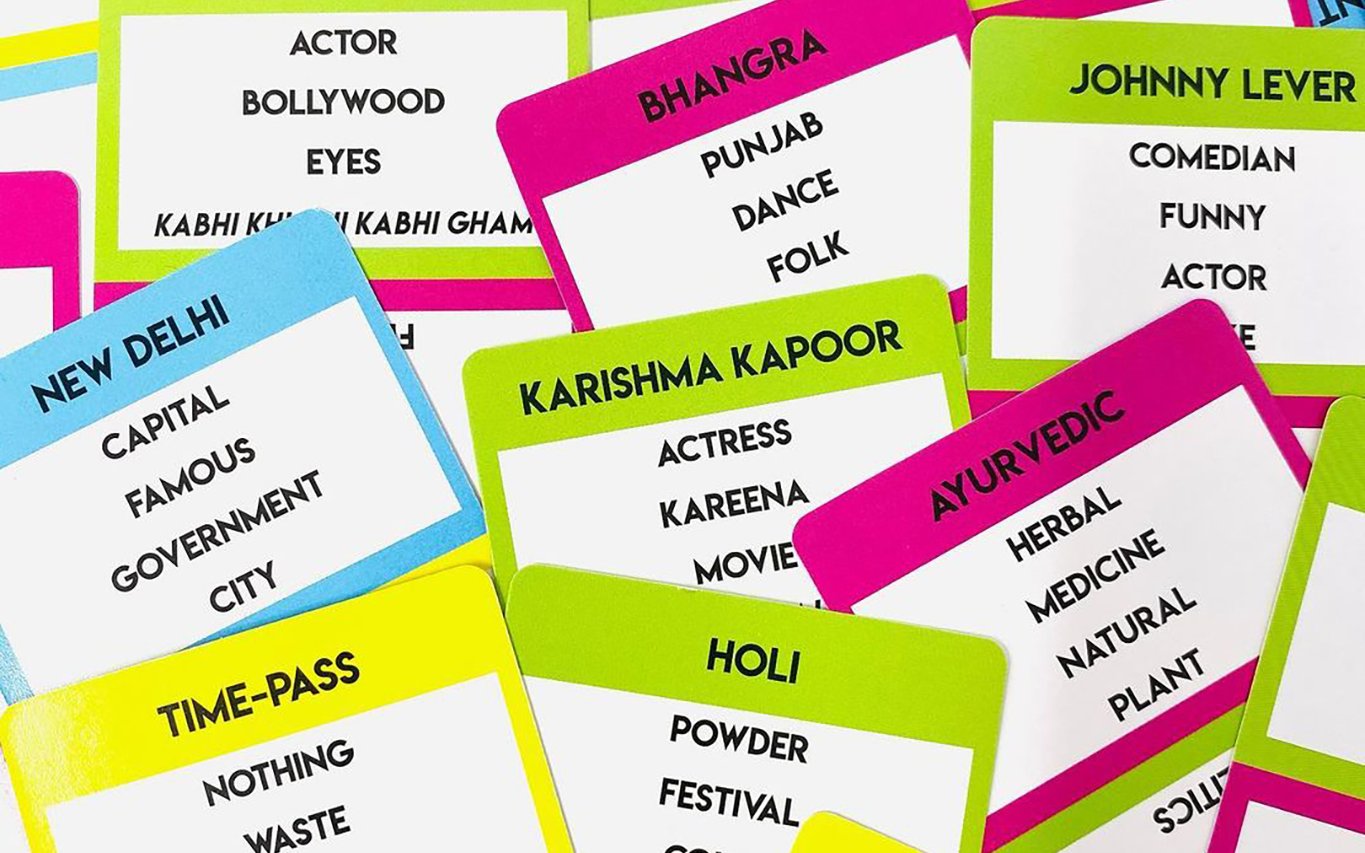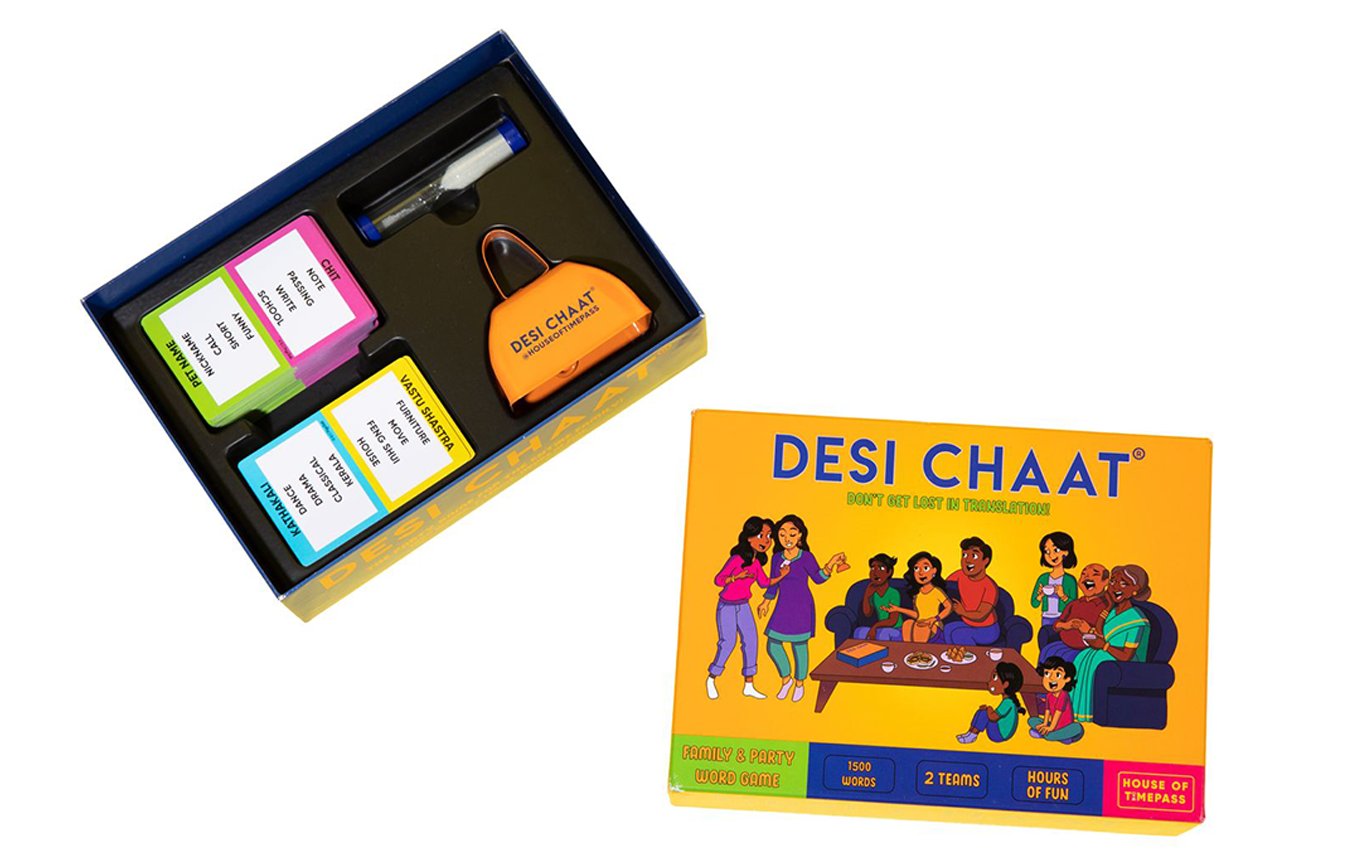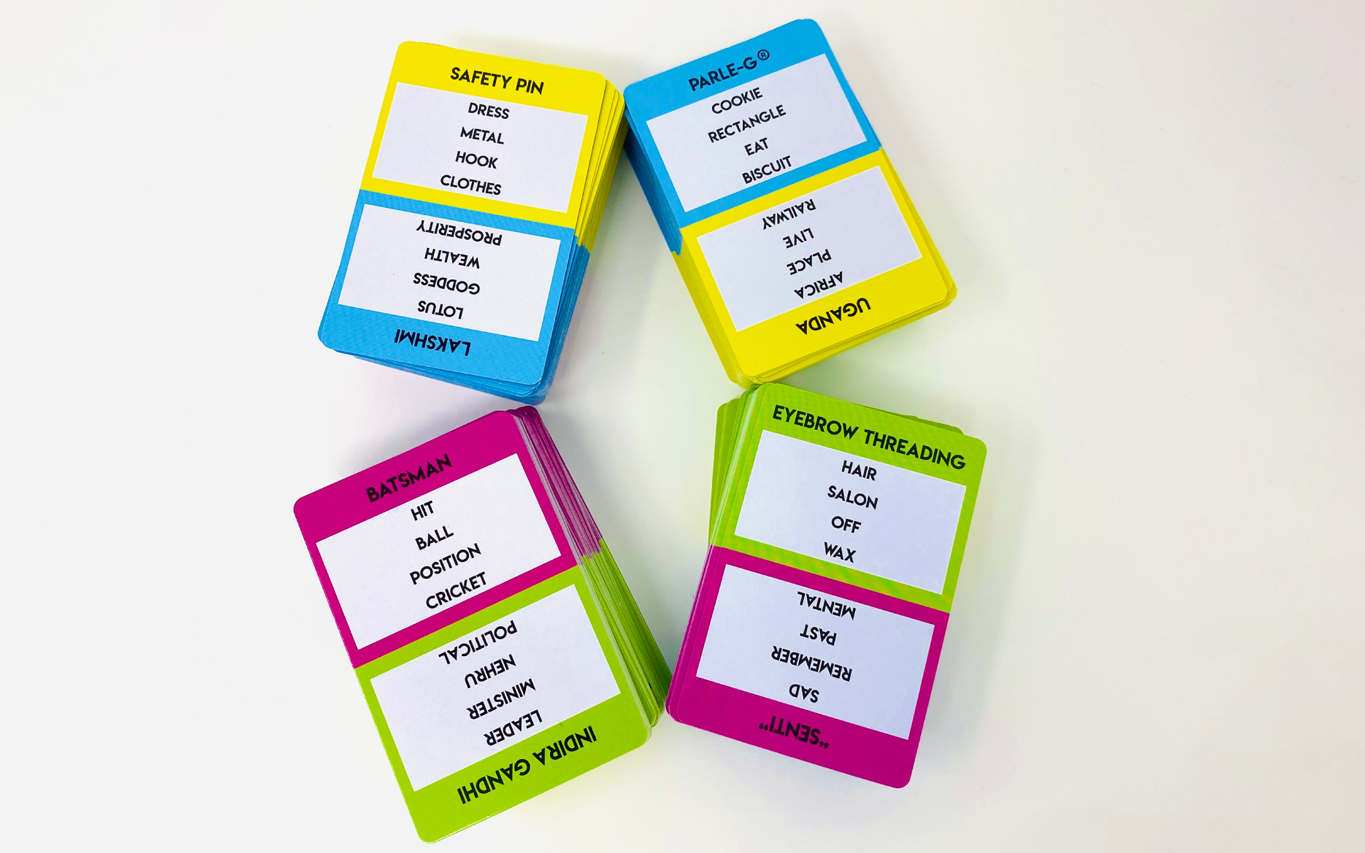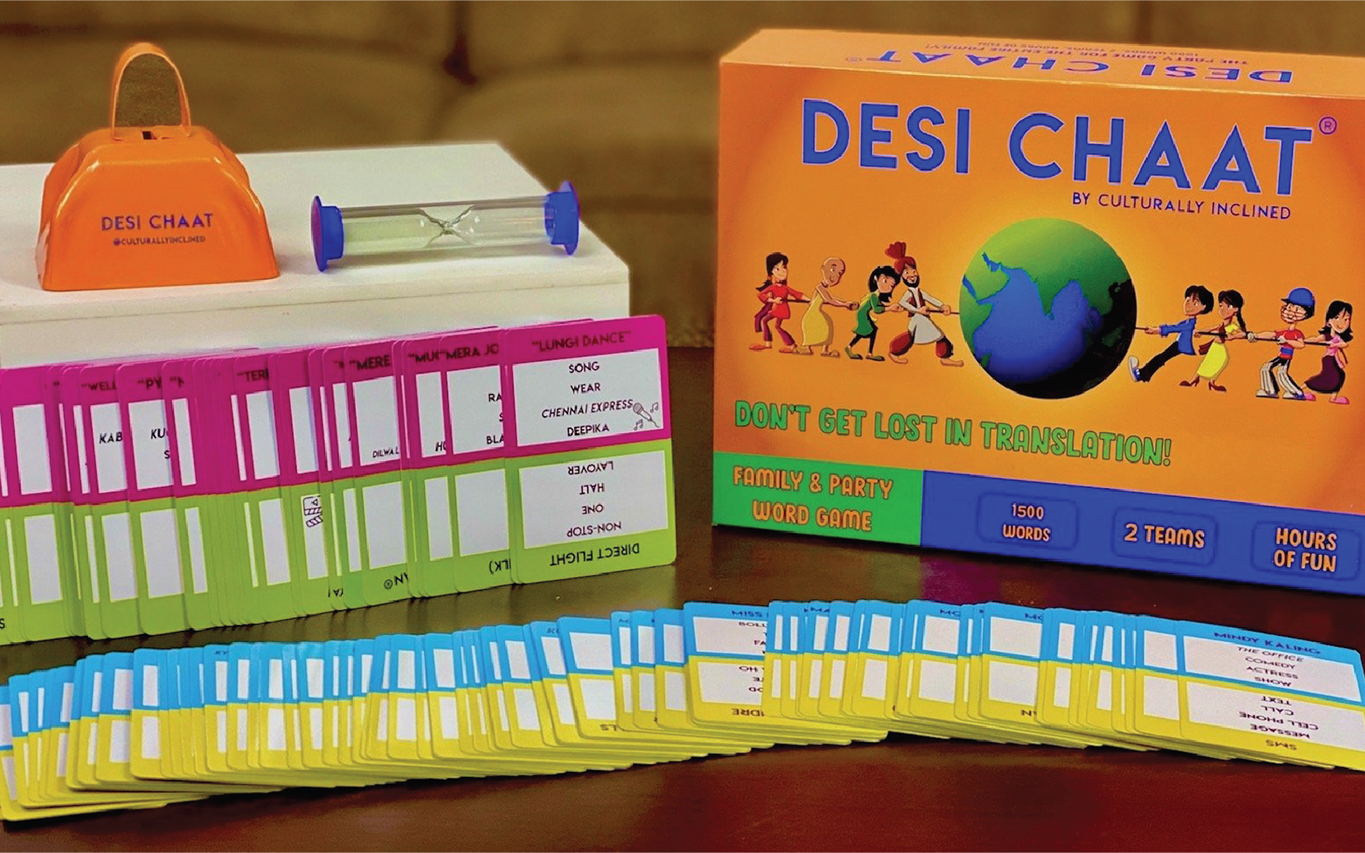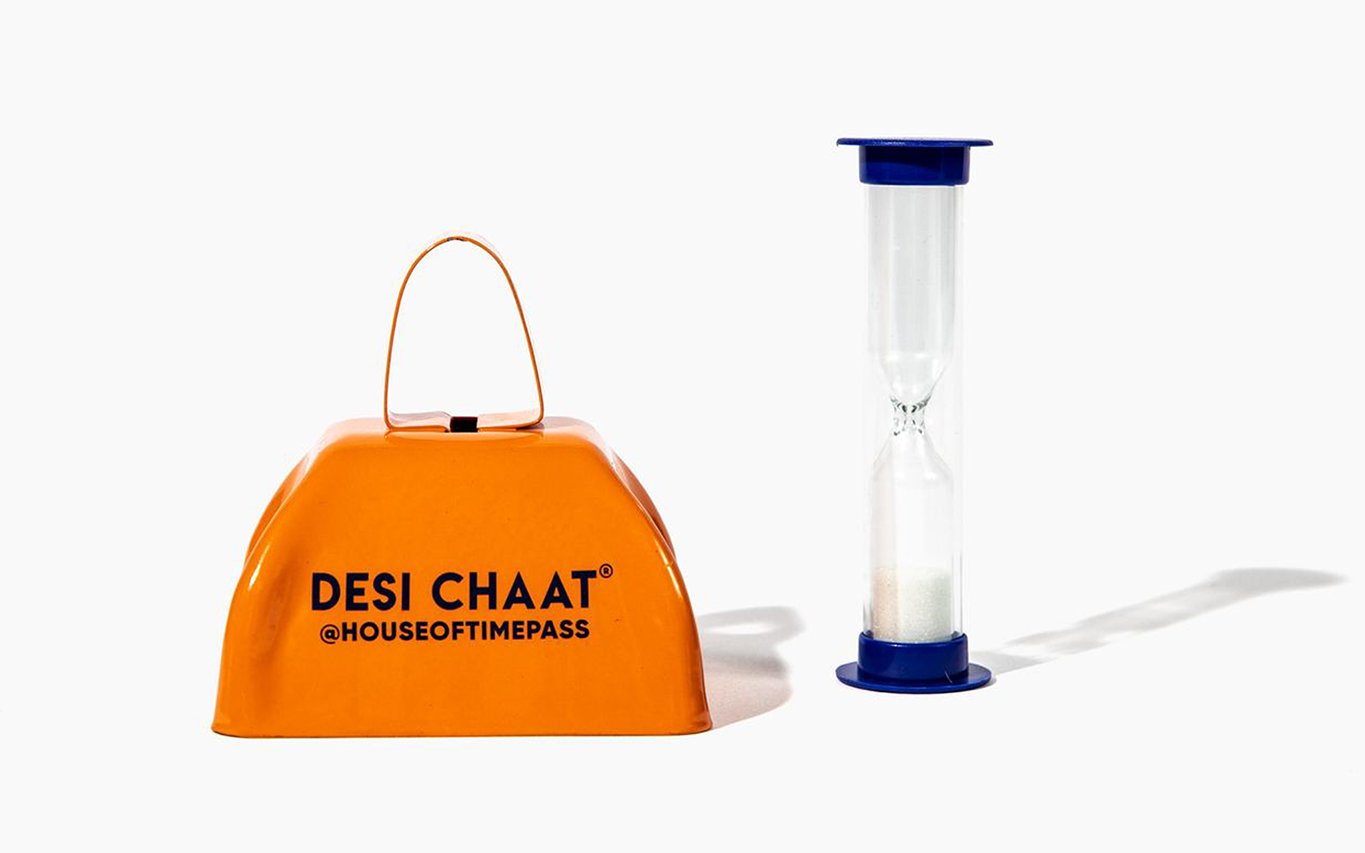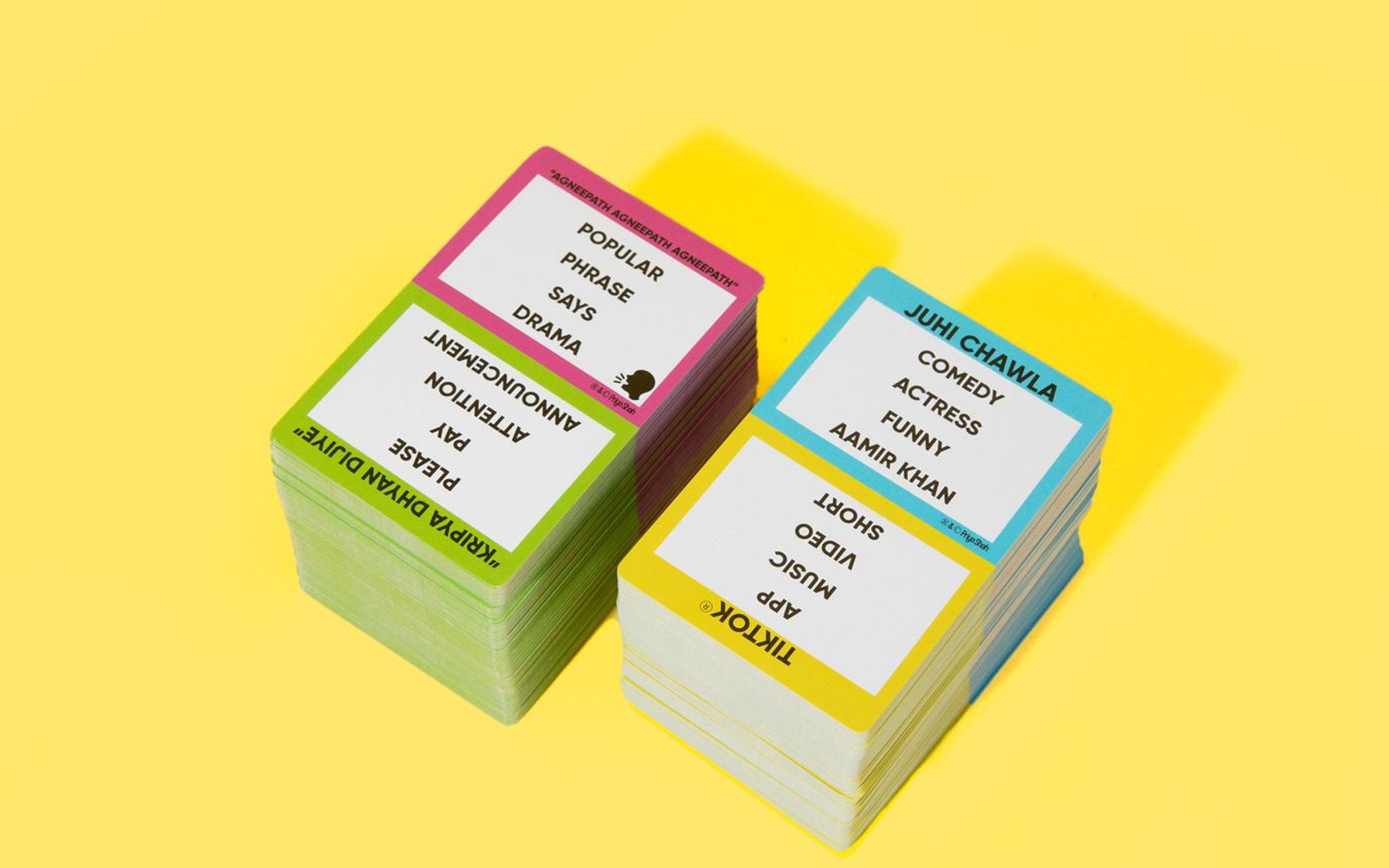 Desi Chaat
For Non-US/UK orders - please order from www.houseoftimepass.in
Product Details: 
Box (Note: Artwork various based on inventory), 375 Cards (1500 words), cowbell, timer, scorepad & a ton of laughter and memories with family & friends!
How Do You Play:
It's simple! 1 word on a card and 4 words underneath you can't say. 
Example: How do you guess "Sachin Tendulkar" without saying the words "cricket", "batting", "sports" and "ball"? Guess these and 1499 Desi words for hours of fun for your family!

Why Do You Want To Play?:
-Do you need something to entertain the relatives when they are over?
-Are you throwing a party with uncles and aunties and don't know what to do?
-Do you go to a party and see everyone separated? Men in one room, women in one room and kids in another?

Do you wish they could all come together and play something everyone could relate to? Say no more! This is THE party game for Desis! If you need a game during get-togethers, potlucks, Diwali parties and more that allows EVERYONE from the family (we mean every generation!) to participate - this is the game you need.

You'll find all generations laughing (screaming, fighting in the greatest way) while playing this game.


WORDS INCLUDE: 
Note: The game is all written in English characters.
• Popular South Asian words (ABCD, Badmaash, Dhaba, Filmy, Kabaddi, Kathak, Murgi, Sardar, Shaitan...)
• Famous People (Sachin Tendulkar, Deepika Padukone, Mindy Kaling...)
• Common Phrases ("Tere Baap Ka Rasta Hai"?...)
• Foods of Different Regions (Dosa, Chutney, Chole, Kati Roll...)
• Historical Figures & Places (Jhansi Ki Rani, Taj Mahal...)
• Bollywood Movies & Songs ("Taal", "Devdas", "Ram Leela"...and so many more)
SEE FAMILIES & FRIENDS PLAY